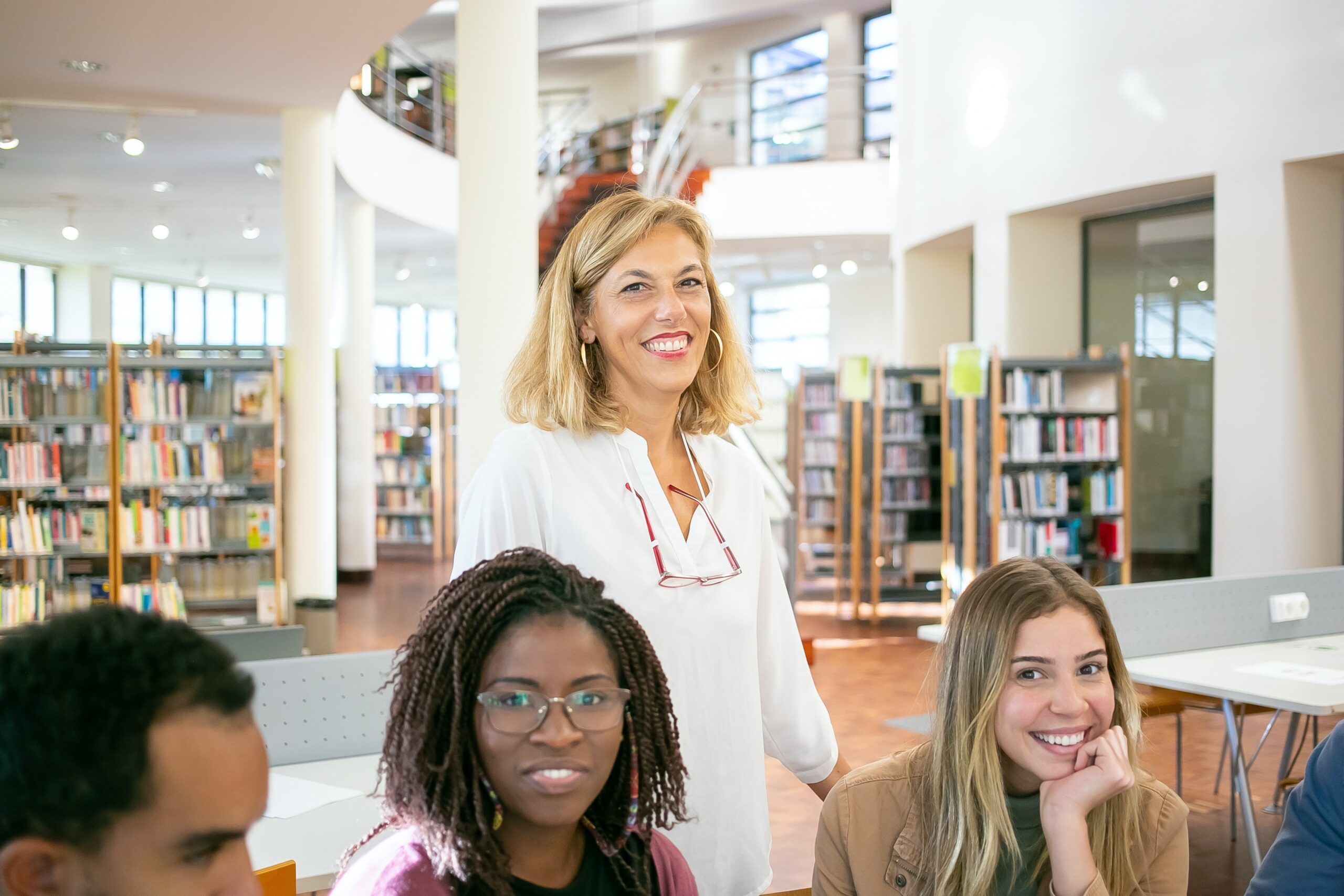 In this article, I'm going to take you through how to apply for UK student visa in Nigeria. I came to the UK in January 2022 as a student. While applying for my UK student visa, I made a couple of mistakes that cost me money, time, and peace of mind. Most of these mistakes were avoidable, but I made them because I didn't know better. Now I know better, I don't want you to make the same mistakes. That's why I have taken the time to write this article.
Applying for a UK student visa in Nigeria is something you can do yourself without paying a travel agent. Employing the services of a travel agent is not bad if it's something you want to do. They have their advantages. But if you'd like to do it yourself, this guide will help you. I'll like to add at this point that I got in touch with a member of my school's team in Nigeria. He was very helpful right from when I started applying for admission to my school. I'll encourage you to do the same.
How can a Nigerian apply for UK student visa?
1. Get an offer of admission
This goes without saying, right? If you're applying for a UK study visa you need to get admission first. Getting admission to study in the UK is not hard if you meet the school's requirements. But it's not unheard of for a school to deny an applicant admission. That's why I recommend you apply to different schools. Plus, it's good to have options should you change your mind about the city you want to live in or the school you want to attend.
Not sure of the factors to consider when choosing a school? Then read this guide.
It's always a good idea to look out for scholarships while applying. You can read this guide on how to get the Mastercard Foundation Scholarship.
2. Get your Passport Early
If Nigerian Immigration did not show me pepper, I probably wouldn't have discussed this step. My passport was to expire 6 months from the start of my course, so I couldn't get a visa with it. In case you are not aware, your passport expires 6 months before the expiry date on it because you won't be issued a visa on a passport that's 6 months or less to expire. If the expiry date written on your visa is June 1, 2025, tell yourself the date on it is January 1st, 2025, and ensure you renew it before January 1st.
I applied for a passport renewal 9 months before it was to expire. It took the passport office 3 months+ to provide me with a new passport. This affected my CAS issuance and visa application.
Related article: How to get your Nigerian International Passport
3. Arrange all the documents you will need in advance
Documents you'll need to complete your application process can be classified under school documents and UK visa and immigration documents.
Admission requirements for International Students in UK schools
The schools you apply to will tell you the documents they need to process your admission. The documents you need may vary from school to school, but I know the common documents universities require are:
Proof of English competence. This could be IELTS or TOEFL. A lot of UK schools accept WAEC results with a minimum score of C6.
A-levels or degree results/ academic transcript (depending on whether you are applying for graduate or post-graduate studies)
Reference letter (could be academic and/or work. The school will tell you which it accepts)
Certificate of graduation
Statement of purpose (SOP)
Documents required for your UK study visa application
Passport
Proof of funds
Tuberculosis test result
CV (detailing your education and work history)
CAS (Confirmation of Acceptance for Studies). Your school will give you this after you have gotten an unconditional offer of admission and paid the required deposit fee.
Download the UK student visa document checklist here- UK student visa document checklist
If you are coming with your partner and children (dependents), you'll need more documents. Below are the documents you will need*:
Documents required to apply for a UK student visa if you are coming with dependents
Main Applicant
Statement of Result and Degree Transcript or Degree Certificate
IELTS Certificate/WAEC Certificate/NECO Certificate
International Passport
Marriage certificate
TB Test Certificate
Bank Statement showing money you need to support yourself for 9 months+ any unpaid fees
CAS letter
Picture with spouse
A picture with spouse and child(ren)
CV showing your employment/work history
Reference letter from employer(s)
Employment letter from employer(s)
Dependant's requirements – Spouse
International Passport
Marriage Certificate
Affidavit confirming name change (if applicable)
Marriage Picture
A picture with spouse and Children
TB test certificate
Bank Statement
CAS letter of the main applicant
Dependant's details – Child
International Passport
Picture with Parents
Birth Certificate
TB test certificate
Bank Statement
Letter of consent for each child
CAS letter of the main applicant
Bank statement consent letter
(* Thanks to Bibian Okafor for articulating this list.)
You can learn more about the documents you will need via the UK visa and immigration site.
4. Meet the criteria for your school's enrolment early
Let's say you have gotten admission, the next thing you have to do is pay an acceptance fee to secure your spot. The acceptance fee will be deducted from your school fees. Let me explain. If your tuition fee is £15,000 and your acceptance fee is £3,000, after paying your acceptance fee, you'll have £12,000 outstanding to pay from your school fees. You get?
After paying the acceptance fee and sending proof to the school, you'll be issued a CAS. Your CAS is part of the documents you will use to apply for your visa.
However, the mandatory deposit (acceptance fee) you make upon getting admission may not be all you need to qualify you for enrolment. Schools differ. For Sheffield Hallam University, you must pay 50% of your fees before you can enrol completely when you get to the UK. Some schools ask for less. There are probably some schools that ask for more. The great thing is that you can ask the international admissions department of your school via mail if you are not sure. In fact, without asking they'll tell you and send you several follow-up emails to ensure you enrol before school starts.
Read also: Things to do after you arrive the UK to study.
Meet your enrolment requirements early and enrol. You can start the enrolment process from your home country as enrolment is done online. But you will not be fully enrolled till you get to the UK as you will need to fill in your BRP details to complete your enrolment. And you can't get your BRP without being in the UK. So, you need to resume early physically too.
If you don't enrol before the deadline, you face the risk of having your admission automatically deferred to the next session. If you have issues with paying your school fees from Nigeria, speak with your school representative(s) or the international admissions department of your school. They'll tell you the options you have for sending money.
5. Medicals
If you'll be staying in the UK for more than 6 months, you need a Tuberculosis test result certificate. It's part of the visa application requirements. At the time of publishing this article, there were only four (4) UK-approved medical centres in the whole of Nigeria. One is in Abuja, while the others are in Lagos. Because there are only 4 UK-approved TB test centres in Nigeria serving thousands of people applying for UK visa, you need to book an appointment early to secure a favourable date.
Your TB test result is valid for only 6 months. So, once your TB test result is out the next step is to apply for your visa by filling out the visa application form and paying for your health insurance and visa processing fee.
Read also: How to apply for Tuberculosis test for UK visa in Nigeria.
6. Apply for a visa
As you may have observed from what I have written so far, time is of the essence when applying for your UK student visa in Nigeria. Apply for your visa early so you'll get a favourable date for your biometrics capturing. Before submitting your visa application, double check the details you've filled to be sure they are correct.
To start your visa application as a student, visit Student visa: Apply – GOV.UK (www.gov.uk).  
While filling your visa application form, you'll notice that you have to pay for IHS (immigration health surcharge) and use the reference number to complete your application. Your IHS fee depends on the duration of your visa. After filling out your visa application form and making payments, you will be redirected to the TLS contact centre page. The TLS contact centre is the company that manages visa applications. From their website, you'll be able to choose your preferred centre and appointment date, submit the required documents, select if you want to come to the centre to collect your visa when it's ready or if you want it delivered to you, and track your visa application. You'll have to pay for IHS first before completing your visa application and paying your visa fee.
Read also: Current UK visa application fee in Nigeria and how to pay.
There are only 5 UK visa application centres in Nigeria. 2 are in Lagos, while the other 3 are in Abuja, Enugu and Port-Harcourt. There are thousands of people applying for visas yearly, especially recently. To get a favourable date for your biometrics capturing, apply early.
If you don't want to submit your documents online, there's an option to have them scanned for you at a fee when you go to the visa application centre (VAC). If you aren't seeing a date close enough for your biometrics capturing appointment, you can opt for a walk-in or priority visa if it's available. These options cost extra money.
What do I need to bring to my TLScontact appointment?
If you have indicated that you'll like your documents scanned at the TLS contact centre, go with a hardcopy of your appointment confirmation email, passport and other supporting documents. Scroll up to the part where I listed the documents required for UK student visa application to see the supporting documents. If you have uploaded them, then you just need a hardcopy of your appointment confirmation and your passport.
After your biometrics capturing, you'll be given a document. Keep it very well as you'll use it to collect your passport and visa when it is ready.
7. Keep an eye on your mailbox
Keep an eye on your mailbox while waiting for your visa. If additional documents are required for your visa processing, you'll be emailed to send them. You can also track the progress of your visa application online. When your visa is ready for collection, you will receive the notification via your mail or SMS (if you opted for SMS notification). Go with the paper that you were given after your biometrics capturing to collect it.
Good luck and congratulations in advance!
Frequently asked questions
How much bank balance is required for UK student visa in naira?
Proof of funds needed for your student visa application is the sum of the balance outstanding on your school fees as stated on your CAS and the amount of money you need to support yourself for 9 months. If your course is in London, the money you need to support yourself monthly is £1,334. If it's outside London, it's £1,023. To convert how much you need to naira, you can use the exchange rate on Oanda then add N5 'for safety'.
Let's do the maths.
Let's assume the balance on your school fees is £6,000 and your school is in London, your expected proof of funds would be:
£6,000 + (£1,334 x 9) = £6,000 + £12,006 = £18,006
At the time of writing this article, the £ to N rate was 554.028 on Oanda. But I'll add N5 to this rate just to be safe. Therefore, what I'll need as proof of funds is 18,006 x 559.028 = 10,065,858.168, which is approximately equal to 10,065,000.
You can also ask your school representative in Nigeria how much exactly you need.
P.S.: This calculation is for one person, who does not have dependents.
How long does UK student visa processing take?
When I applied for my visa, the time frame was 2-3 weeks. Following the Russia-Ukraine war, that time frame was increased to 3-4 weeks. But I hear it's back to 2-3 weeks.
What is the 28 -day rule UK visa?
It simply means that your proof of funds should have been in your account for 28 days consecutively. I suggest that even after your biometrics capturing, you leave the money for at least 10 extra business days.
Do Nigerians need a visa to study in the UK
Yes, Nigerians applying to study in the UK need a Tier 4 student visa.
How to pay for UK student visa
Payment for UK student visa is done online, using a debit or credit card.
How much is UK student visa fee in Nigeria?
UK student visa fee in Nigeria is £363. Please note this does not include IHS fee. That's different.
Got any questions about applying for UK student visa in Nigeria? You are welcome to ask in the comment section below.