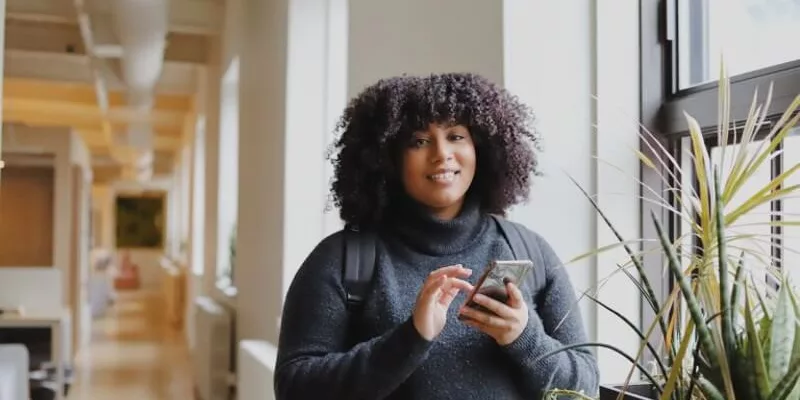 Canada is probably the second home to thousands of Nigerians after the UK. Most people who move to Canada do so on a student visa and this article discusses how you can apply and get your Canada student visa from Nigeria. Before writing this article, I reached out to 2 of my friends who recently got their Canada student visa to put me through the process. So you can you can trust the information I've shared in this article. 
By the time you are done reading this article, you would have learnt how to apply for a Canada student visa from Nigeria yourself, the documents you'll need for your application, how much money you need to prove you can afford to study and live in Canada and even how to track the status of your visa application amongst other things.
(Credit: I'm super grateful to Ejike and Chigozie for answering all the questions I threw at them while I was writing this article.)
Application process for Canada Student Visa from Nigeria
1. Gather all the documents you'll need for your visa application
Before you start your visa application process, make sure the documents you need are complete and ready. A missing document can cause weeks of delay in getting feedback or even an outright rejection. In fact, incomplete documentation accounts for a huge percentage of visa denials, so it's not something you want to take lightly. Understandably, you will not have all the documents you need before you start the application process because there are some documents you can only get after you have started the application process. But for the documents you can get before you start your application process, get them.
Documents required for Canada student visa (study permit application)
Academic Certificates and Transcripts

Proof of employment

Statement of purpose (SOP)

Sponsorship letter (If you are sponsored)

Relationship to sponsor (birth certificate if it's your parents)

Letter of acceptance

Proof of tuition fee

2 Canadian standard passports (read the standard your passport must meet 

here

)

International Passport

Proof of financial means
You'll need to prove that you can pay your tuition fee and your living expenses as a student in Canada. So you'll be required to submit a bank statement that shows your transactions for the last 4 months and a balance that shows you can cover your living expenses for a years and pay your tuition. Make sure there are no transactions in your account showing unusual lump amounts as this can raise the suspicion of borrowed cash with the visa officer. But if there are, explain why in your statement of purpose (SOP).
To apply for a Canada Student visa in Nigeria, these are the steps to follow: 
2. Gain admission into a designated learning institution (DLI)
With Canada, you have two options. You can either apply to universities or colleges. If you want to apply to universities, you might want to apply to more than one university because getting admission is competitive. Colleges are much easier to get. Some colleges, such as Durham College, require you to have no more than 7 years gap between educational learning. 
There's no telling how many weeks or months exactly it will take for you to get a reply and letter of admission from the school you apply to. But most schools revert within 4-6 weeks, while some take up to 3 months. So it's advisable to start applying to schools months before a new session begins because you'll need some time to apply for your visa and get feedback. 
3. Upon obtaining a letter of admission, pay your tuition fees
You may not be required to pay the complete tuition fee, but pay as much as you can. Two of my friends who got their Canadian study visa said they paid the full tuition fee for one full semester. I'd recommend that you decide to pay the tuition fee of one semester at least. One of them said he was told to pay a minimum of $4,000 CAD, but he chose to pay the full fee for a semester because the more fees you pay, the higher your prospects of getting your visa because it proves you have the money to fund your studies and stay in Canada.  
4. Complete your medicals 
You can do this either before applying for your visa (upfront medical exam) or after applying for your visa. If you can complete your medical examinations and upload them while applying for your visa, it will save you about 2-3 weeks wait time after you apply for your visa. But if you decide to do it after your visa application, it's also fine. Just make sure your school's resumption date is still far off. If you don't complete your medicals before submitting your visa application, you'll have to wait for an email from the embassy instructing you on how to get it done. You'll need to complete your medical examination within 30 days of receiving the mail. 
Read also: How to apply for medicals for Canada visa application, cost and approved clinic.
Medicals for Canada student visa in Nigeria
You'll be required to complete Tuberculosis, urine, blood, hearing and eye tests as part of your medicals for your visa application. You can't do these tests in just any clinic. Only results from Canada-approved panel physicians (medical centres) are valid. 
5. Apply for your study permit
Before you start your study permit application, ensure you have scanned and saved all the required documents on the laptop you'll be making the application with so you can easily upload them while applying. I listed the documents required for your study permit application under the first point I discussed, but you can also check out on the official Canada immigrations website here.  If your documents are incomplete, your application may be delayed or denied.
A study permit is not a visa. However, if your study permit is approved, you'll be contacted to send your original passport so your visa can be stamped. You can submit your passport in-person or using a courier service. But your passport will not be returned with your study permit. It will be returned with only your visa. Your study permit will be given to you at the port of entry when you get to Canada.
6. Biometrics
After applying and paying for your study permit, you'll also be required to pay for your biometrics. Following this, you will get a biometric instruction letter. Upon receiving your biometric instruction letter, you need to schedule an appointment to provide your biometrics at a valid biometrics collection service point. 
VFS Global provides this service exclusively in Nigeria. You can find the centre closest to you and book an appointment here.  Because your study permit application cannot be processed until you have given your biometrics, you should schedule your appointment immediately after you receive the instruction letter. You don't need to pay again to schedule an appointment. It's free to book an appointment.
Feedback
After you have applied for your study permit and provided your biometrics, you'll have to wait for feedback. If you didn't complete your medicals before you applied for your study permit, the first feedback you can expect to get (if the IRCC is satisfied with your documents so far) is an instruction to go and complete your medicals. You are expected to complete your medicals within 30 days of the date the mail was sent to you.
When scheduling an appointment for your medicals, let the medical centre know that you have received a letter from the IRCC instructing you to complete your medicals. You'll be given priority treatment, so you can get a close date for your medical examination.  If your medical report is satisfactory, then you can expect another mail asking you to send your original passport 2-3 weeks later.
However, if you completed your medicals before applying for your study permit, the first instruction you should expect to receive from the IRCC (Immigration, Refugees and Citizenship Canada) is to send your original passport so your visa counterfoil can be affixed to it. Congratulations?.
Typically, the IRCC will reach out to you via email to request for any extra information/ document they need. So monitor your mailbox closely so you don't miss any of their mails.
How to get Canada Student Visa in Nigeria in 20 days or less
Using the Nigeria Student Express (NSE) route, students applying for a study visa can have their visa processed within 20 days. Sometimes it takes longer, but sometimes, it also takes a shorter time. While researching, I found a couple of people who said they got their passport request mail within 10 days of applying for their study permit. The requirements and process for using the  Nigeria Student Express option are the same as what I discussed earlier. But you'll need a few more documents. 
Requirements for Nigeria Student Express
In addition to the requirements listed in the previous section, you need the following before you apply for Nigeria Student Express
Mybank certificate

which shows your transaction history for the past 1 year and that you've had $30,000 CAD (or its naira equivalent using CBN rate) in your account for the past 6 months. You'll need this in place of the usual bank statement.

Upfront medicals: You remember that in the previous section, I said you can do your medicals before or after applying for your study permit. But if you want to be considered for the NSE route, you

must

complete your medicals before applying for your study permit and upload your medical certificate when applying for your study permit.

IELTS results with a minimum score of 6.0 in each section.
How to Apply for Nigeria Student Express
There's no different application process for NSE. After submitting all the required documents while applying for your study permit as discussed earlier, the IRCC may reach out to inform you of the possibility of using the NSE route and request more information/ documents from you if necessary.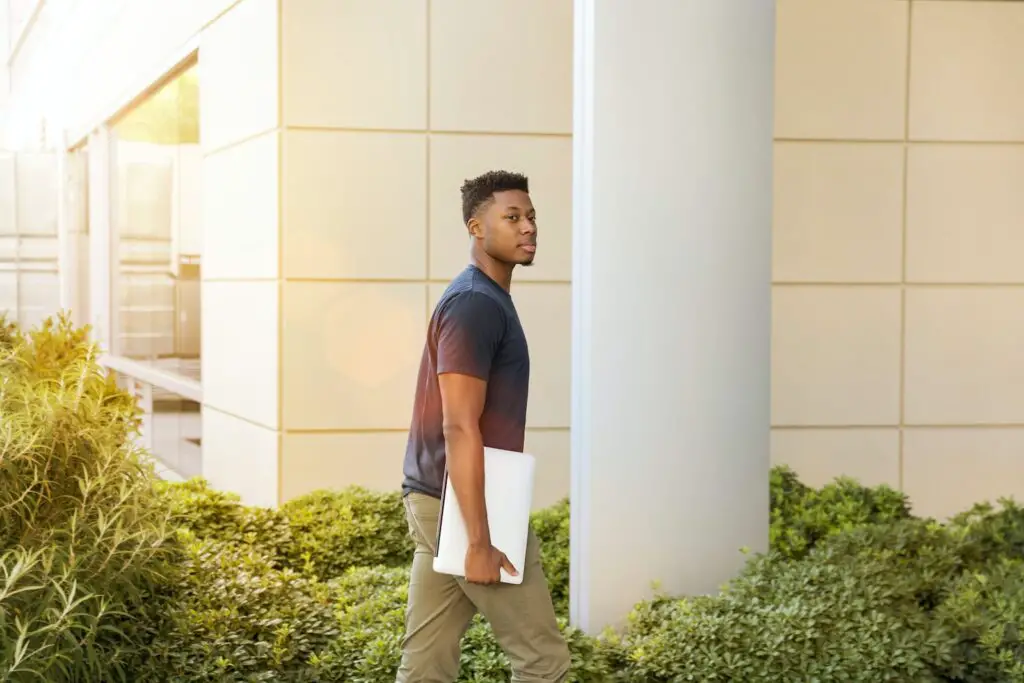 What are the Eligibility Criteria for Canada Student Visa
Eligibility requirements include:
Proof that you can sustain yourself and pay your tuition fee even if you don't work in Canada.

Proof that you will come back to Nigeria after your studies.

Proof that you are a genuine student/ you have been offered admission to study in Canada (letter of acceptance)

Proof that you are medically admissible:
If you have TB or have had TB before, you will need to do a sputum test to prove you are cured. If you are not cured, you will need to complete the treatment first before being approved. Sputum tests take as long as 3 months. So if you know you've had TB before, take your medicals months even before you submit an application.
Proof that you are criminally admissible:
You will be required to give your biometrics and submit a police report.
Reasons Your Study Permit Application May be Rejected
If you can't prove that you have enough money to cover your living expenses, tuition fee and transport back home after your studies,

If you can't prove that you will leave Canada after your studies,

If your medical report isn't satisfactory,

If you have a criminal record,

If you cannot provide a valid letter of acceptance from a DLI

If your letter of explanation (statement of purpose) isn't convincing enough…
Then your study permit application can be rejected. If your study permit application is rejected, the visa officer will, in the rejection letter, state why. You can appeal this decision if you think it is incorrect. Otherwise, you have to reapply. 
How to find out why your visa is being delayed
If you are curious to know why a decision on your visa is taking longer than usual, and you are certain that you followed the correct process for study permit application, submitted all the documents required, and done your biometrics then you can reach out to find out why.
There are 2 ways you can find out why your visa is being delayed when you apply for a Canada student visa from Nigeria
You can call the MP (member of parliament) representing the district of your school requesting that s/he calls the visa office to ask about your file. You can get the contact information

here

. Yes, really. You can call.

Alternatively, apply for GCMS notes. 
Some people who know about GCMS apply for it immediately after submitting their study permit application because it takes 30 – 40 days to get it. If you'll be using the standard application route, it will be worth it. GCMS stands for Global Case Management System. The IRCC uses it to manage visa applications. Your GCMS notes tell you exactly what your visa office is doing/ has done and the opinion on your file. By tracking these notes, you can find out if there's anything you did wrong so you can quickly send a web form to correct it before it leads to an unfavourable decision. 
How to apply for GCMS notes from Nigeria
You can only apply for GCMS notes if you are a Canadian citizen or residing in Canada. So to apply for GCMS notes from Nigeria, you'll need to do that through an agency licensed to apply for it. My friend who used this option said he used an agency called Just for Canada. You can reach out to them using this link.
If you'll prefer to study in the UK instead of Canada, or you just want to compare both process, read how to apply for UK study visa in Nigeria.
Frequently asked questions
Are Nigerians required to write IELTS when applying for a Canadian student visa?
Most universities and colleges waive IELTS for Nigerian students. Some colleges waive it if you have no less than a certain score in your WAEC results. But some schools ask for it and it can make your application convincing. However, if you want to use the NSE route, you must write IELTS.
What do I need to know about Canada as someone going to study there?
It's not an easy journey. Prepare to learn and unlearn most of what you already know. Settling in Canada takes 1-2 years for most people. Winter is brutal and the food is different. However, relocating to Canada is a decision worth making.
How long does it take to get a Canadian study visa from Nigeria?
It depends. Some get it in 10 days. Some get it in 3-6 months. It often depends on if you used Nigerian Student Express or the standard application route, and if you submitted all the documents your visa officer needs for processing your application upfront while applying for your study permit. 
How much bank balance is required for Canada student visa in Nigeria?
$10,000 CAD (or its naira equivalent using CBN rate) for cost of living per year + your full school fees for a year. 
If your program is for more than a year, make sure you show solid proof of future source of income and explain it clearly in your SOP. It might also be nice to include money for flight tickets back to Nigeria as this will also prove that you have plans of going back to Nigeria after your studies. Bank balances are calculated using the official CBN rate
How much is Canada student visa fees in Nigeria
The student visa fees cost around $225 CAD. This fee includes your biometrics fee. However, if you don't need to do your biometrics (probably because you have done it before), it will cost just $150 CAD.
Can I get a Canadian study visa with HND?
Yes, you can.
Got any more questions related to how you can get Canada student visa from Nigeria? Ask in the comments section.
If you found this article helpful, please share it.