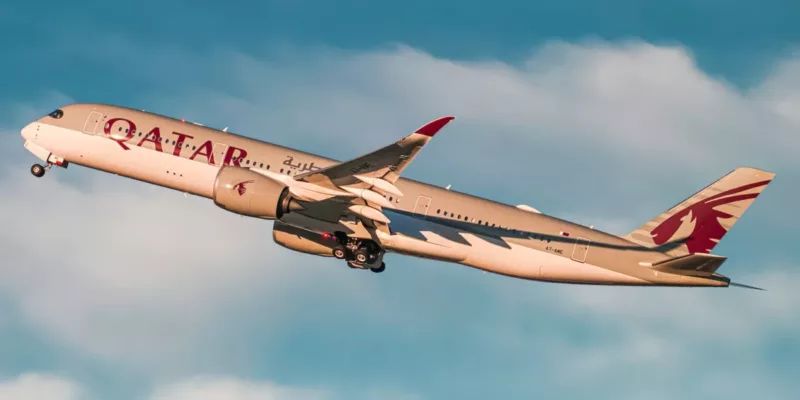 Oftentimes, when people want to check for cheap international flight tickets from Nigeria, they go to Skyscanner, Google Flights, Kiwi.com, kayak, or CheapOair. But what if I told you there are other ways to book cheap international flights from Nigeria– at even cheaper rates than you'll find on these websites? Would you be interested? If you will be, then keep reading.
How to find cheap international flights in Nigeria
1. Book way ahead of your travel date
This is the ultimate guaranteed hack for getting flight tickets at the cheapest rate. If you want to get a flight ticket at the best rate, book months ahead of your travel date. You'll save a lot of money by doing so.
2. Use ticket comparison websites like Skyscanner
Chill! Before you roll your eyes, hear me out.
The purpose of fare comparison websites like Skyscanner is for you to know the airlines that are offering the lowest fare so you can focus on those airlines when making further research. Your search for cheap flight ticket prices should not end on Skyscanner or any other fare comparison website you use.
After finding the airlines that have the lowest offers, the next thing to do is to visit the website of those airlines to make further comparisons. But before doing that…
3. Clear your browser cookies history or browse in incognito mode
Ticket prices are often customized to match search frequency. If you are regularly searching for ticket prices- especially for the same route, the prices they'll show you will be high. If you clear your browser cookies or search in incognito mode, there'll be no record of your previous searches and you'll be able to see the ticket prices at the lowest price the airline offers.
4. Sign up for fare alerts
Sometimes, ticket prices drop. You can sign up to receive price alerts for the travel route you are interested in and you'll be notified of price changes.
5. Consider the airport you will be stopping at
Some countries have multiple airports you can choose to arrive at, but the ticket prices may not be the same for all of them. For example, let's say you are flying from Lagos to the UK. Flying from Lagos to Gatwick (London) costs more than flying to Heathrow (London).
You may be able to get cheaper flight tickets to the same country if you change the airport you want to arrive at.
6. Look out for last minute deals
To be honest, this is not a guaranteed hack but you could get lucky.
Last minute deals are usually available about a week or a couple of days to the departure date. If an airline notices that they still have empty seats a few days before departure, it may try to fill those seats by discounting their ticket prices so they don't record a loss. This is usually obtainable during off-peak travel months/ seasons. 
You may also be able to get your ticket at a very low price if someone cancels his/ her booking a few days or hours to the departure date. If this happens, the airline could resell the ticket at a lower price.
7. Mistake airfare/ Airline price glitches
When advertising ticket prices, an airline or third-party booking platform could make a mistake or experience a technical glitch that will cause the ticket prices to be significantly lower than it should be.
This rarely happens, so if you are lucky to come across a mistake airfare, book your ticket immediately because as soon as the airline notices they've made a mistake, they'll correct it. If you sign up for fare alerts you could immediately pick up on mistake airfares.
In cases of mistake fares, it is better to book directly from the airline's website instead of a booking platform. If you book from a booking platform, you cannot be sure that the mistake wasn't from the platform. 
However, I won't advise you to feel 100% relaxed after snagging a mistake fare ticket because the airline can cancel your booking. More often than not, they won't. But about 10- 15% of the time, airlines cancel such bookings.
8. Build up travel points
Every time you travel with an airline, you can get something called miles or travel points. When these miles accumulate, you can use it to get a discount on your next trip or even a free ticket!
To get travel points, sign up to be a member of the airline you fly with most frequently. When you do, you'll get a membership number. Quote your membership number every time you are booking your flight.
You can build up travel points/ miles by signing up for loyalty programs, credit cards, referrals, etc. 
Read also: How to get Canada study visa from Nigeria
Questions people
also ask
What time of day are flights cheapest?
Early in the morning/ late at night. 
Is there a direct flight from Nigeria to UK
Yes, there are direct flights from Nigeria to the UK. But they are usually more expensive than layover flights.
Which day are international flight tickets cheapest?
Midweek- especially on Wednesdays and Thursdays because people seldom travel on those days.
Which airlines fly from Nigeria to UK
Finnair, Delta, Virgin Atlantic, British Airways, Qatar Airways, KLM, Ethiopian Airlines, Egypt Air, Air France, Turkish Airlines. I used Qatar Airways when I travelled from Nigeria to the UK, and I had a good experience with them. I recommend💯.
Read also: How to get UK student visa from Nigeria.
Conclusion
One thing you need to understand about booking international flights from Nigeria (and anywhere in the world) is that there are peak travel seasons and off-peak travel seasons. If you book your flight during peak travel time, your flight tickets will be expensive and vice versa. 
Therefore, the best and guaranteed way to book cheap international flights from Nigeria is to book flights for off-peak seasons in advance.