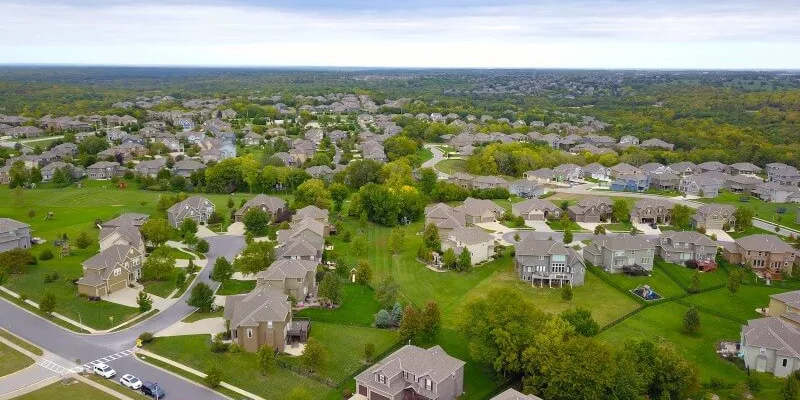 Greenhithe is one of those quiet parts of Kent. You've probably never heard of it, so it seems like not a lot is happening here. But this village is boisterous in its own way. In this article, I share from my experience what living in Greenhithe is like– especially what you may or may not like about living here.
Pros of living in Greenhithe
Beautiful environment
Greenhithe is such a beautiful place. If I were to use one word to describe this place, it would picturesque. 
Good transport system
The transport system in Greenhithe is commendable. It has its train station where you can get a train going to different parts of London and Kent. That is why it is common to find people who work in London living in Greenhithe as commuting from here to work is easy.
It is also close to the Ebbsfleet International Rail station where you can get a train going to South East England, London and countries like Lille, Brussels, and Paris. You can take a coach from Bluewater shopping centre, plus there are multiple intra-city buses that operate different routes.
Quality of housing
Have you gone house hunting recently? The quality of a lot of houses on the market is nothing to write home about. However, you can find a lot of good houses with modern amenities in Greenhithe. 
New developments
There are a lot of up and coming developments in this area. So if you are into/ interested in property investments this could be somewhere to look into.
Shopping centre
The Bluewater shopping centre is one of the 5 biggest shopping centres in the UK. There are over 50 stores there where you can shop for accessories, books and stationeries, fashion items, children's wear, gifts, homewares, health and beauty products, travel items, jewellery and watches, groceries, outdoor and sportswear, gadgets, toys, and lots more.
Asides from Bluewater shopping centre, there are also other stores you can find around Greenhithe where you can buy things you need.
Recreational centres
There are a number of recreational centres around Greenhithe. The Bluewater shopping centre also boasts of a couple of recreational spots like mini golf-courses, a cinema, Pirate adventure park, GraVity trampoline park, a dinosaur adventure park, etc. 
It is a great place to relax and take your children to have some fun for the weekend.
Read also: What is living in Leeds like?
Cons of living in Greenhithe
Rent
Compared to a couple of places in Kent, the cost of renting in Greenhithe is considerably more expensive. This is probably because Greenhithe is becoming more popular considering the pros we discussed earlier.
Limited job opportunities
Sadly, you won't find a lot of job opportunities in Greenhithe. A lot of working class people who live here don't work here and, if you think about it, commuting to work adds to the cost of living here.
Nightlife
If you are looking to live in a city that boasts of great nightlife, Greenhithe is definitely not the place.  
Noise pollution
I don't know if this is a general problem in Greenhithe. But where I live in Greenhithe is not as quiet as where I lived in Sheffield. It took me a couple of days to adjust. 
Just to be clear, I won't describe Greenhithe as noisy. But if I'm to make a comparison between where I currently live in Greenhithe and where I previously lived in Sheffield, then I'd say Greenhithe is noisy. 
Questions people also ask
What is Greenhithe known for?
The Bluewater shopping centre and the River Thames are probably the most popular things about Greenhithe.
Although new developments around this village may make it look like a modern settlement, it holds stories centuries old. For centuries, the River Thames served as an important trade route and ships used to stop at Greenhithe. There were also shipyards at Greenhithe where ships were built and repaired. 
Is Greenhithe a nice place to live?
Yes. Having lived here for a while, I'd say it is a nice place to live.
What county is Greenhithe in?
Kent.
Now you know what living in Greenhithe is like, the pros and cons, would you like to move here?