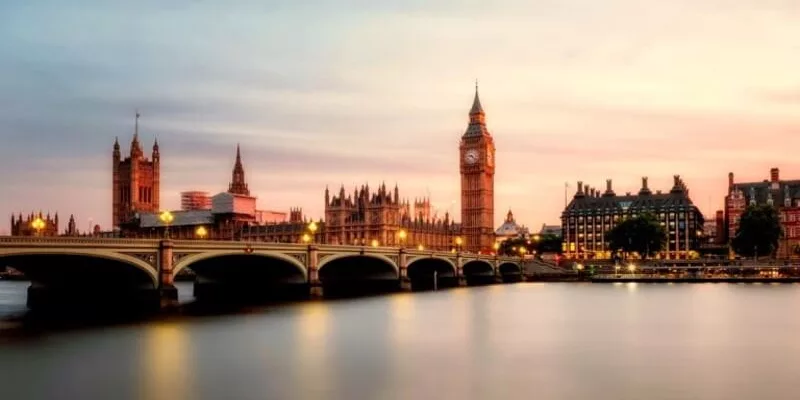 Leeds is a lively and fantastic city to live, study and work in. Many people living in Leeds describe it as a vibrant city. If you are searching for a great city to move to in the United Kingdom, Leeds should be at the top of that list especially if you'll love to live in a city that is multicultural, promises electrifying nightlife experiences, has a lot of shopping centers and plenty of job opportunities, amidst other great features.
If you are a student, professional, or just a sojourner looking for the next best city, and you're considering living in Leeds, then you should read this article to learn the pros and cons of living in Leeds, job opportunities that are available, what the cost of living in Leeds is like and just pretty much everything you should know about staying in Leeds. But first, let's discuss…
What you probably didn't know about Leeds 
From being a manorial borough in the 13th century to becoming a metropolitan borough in 1974 via a Local Government Act of 1972, Leeds has a rich history and culture. It is the UK's fastest-growing city in the 21st century with a £64.6 billion economy, and a workforce of 1.37 million workforces.  Leeds houses an estimated population of 3 million people. It is located in the valley of the River Aire, West Yorkshire (the largest city in the county), England, United Kingdom. 
Originally, the city was an Anglo-Saxon town. However, in 1962, it became incorporated as the Borough of Leeds following a charter granted by Charles I. The new borough then combined the chapelries of Chapel Allerton, Armley, Beeston, Bramley, Farnley, Headingley cum Burley, Holbeck, Hunslet, Leeds, Potternewton, and Wortley. The city has continued to grow through the centuries to become one of the UK's commercial bases. 
10 Pros and Cons of Living in Leeds
| | |
| --- | --- |
| Benefits of Living in Leeds | Drawbacks of Living in Leeds |
| 1. Plenty of job opportunities | 1. Small airport, with mediocre service |
| 2. Great nightlife | 2. It rains a lot |
| 3. Wonderful shopping experience | 3. Poor public intra-city transport system |
| 4. Rich culture and food | |
| 5. Interesting events and places to visit | |
| 6. Excellent place of study | |
| 7. Football is alive in Leeds | |
Pros of living in Leeds 
1. Plenty of job opportunities:
Leeds has an impressive employment rate of 74.4% of people aged between 16-64 years. 
Popular job opportunities in Leeds include administrative roles, healthcare services, business development, marketing, housekeeping, retail, customer support, warehouse assistant, etc. You'll also find hundreds of tech openings as many companies are on the lookout for people with fresh ideas. If you'd like to volunteer or jump on graduate schemes and apprenticeships, you'll find opportunities to do so in Leeds.
2. Great Nightlife:
This is probably one of Leed's major selling points?. If you love nightlife, Leeds is for you! Leeds has an abundance of incredible activities for nightlife lovers, little wonder the town has been voted UK's best nightlife city in the past years. There are a lot of bars, restaurants, clubs, and other cool places to hang out and catch up with friends at night. Plus, the surrounding towns have a lot of good ol' English pubs and shops. 
3. Easy shopping: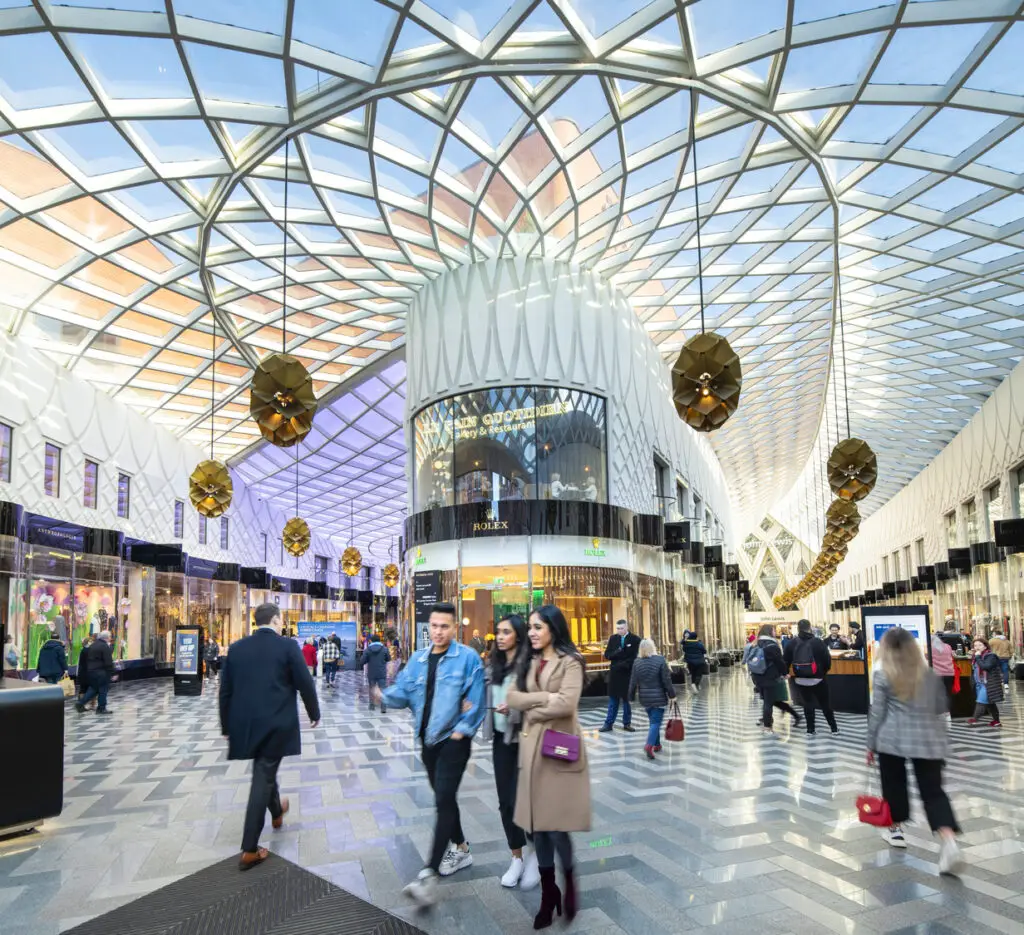 Image from Victorialeeds.co
Shopping in Leeds gives you a top-notch experience similar to shopping in London. If you like shopping or retail therapy is something you indulge in occasionally, then you'll certainly enjoy staying in Leeds.
Leeds has the best shopping malls with different retailers, within meters of each other. You'll find a variety of high-street clothing brands like Zara, H&M, Primark, River Island, Next, etc. If you'd rather go designer shopping, The HIP store, Flannels, Victoria Gate, Victoria Quarter, House of Fraser, Designer Exchange, Harvey Nichols, Accent are some of your go-to places for that.
You can shop for your homewares and household items at Dunelm, Homesense, John Lewis & Partners, H&M homes, Wilkos, Argos, ALDI, Sainsbury's, Tesco, and charity shops.
4. Rich culture and food: 
You need not worry about eating to your heart's content- even as a foreigner- in Leeds. Leeds' city center boasts of amazing restaurants that feature inter-continental meals. Gaucho, The Man Behind the Curtain, Tattu Leeds, Dakota Restaurant, and Chef Jono at V&V are some of the top-rated restaurants in Leeds.
If you have a knack for street food, you'll find spots you'll love too. In recent years, street food has made a comeback in Leeds and a lot of restaurants are tapping into this to serve customers better. This change brought a twist to the game called indoor street food. So whatever food you want, Leeds provides.
The city features a diverse range of cultures, all thanks to the thousands of people from different parts of the world that come to settle in Leeds. Leeds's multicultural diversity gives you an interesting and rare opportunity to interact with and learn about other peoples' cultures. 
Leeds also values its heritage. When you explore Leeds, you'll observe that there are a lot of historical buildings and architecture like Temple Newsam. There are cultural institutions like the Leeds Grand Theatre and Opera House. The chances of feeling homesick as a foreigner in Leeds are low because it's easy to find communities of people who share the same/similar culture with. 
5. Interesting events and places to visit:
Leeds hosts great events. Some of them are the Phoenix Dance Theatre's annual dance performance, Leeds Musical Festival, Leeds International Film Festival, Leeds Digital Festival, Leeds Light Night, and Leeds West Indian Carnival. The city has different theaters, museums, cinemas and art galleries we recommend you visit when you come to Leeds. 
6. Excellent place of study:
Every year, Leeds welcomes students from all over the world. The city has 5 universities- the University of Leeds, Leeds Beckett University, Leeds Art university, Leeds Trinity University, and Leeds Conservatoire. The institutions are all accredited to offer over 250 programs, giving prospective students a good number of options to choose from. 
7. Football is alive in Leeds:
You didn't think we'd finish this section without mentioning football, did, did you? Leeds is a football-loving community. There are several football clubs in Leeds, but Leeds United FC tops the list and is ranked one of the top 15 clubs in England. It is the official professional football club from Leeds that competes in the Premier League. Some people even argue that Erling Haaland is a silent supporter of Leeds United FC as the footballer was born in Leeds. 
If you love playing or watching football, you'll find your tribe in Leeds.
Read also: What living in Greenhithe is like.
Cons of Living in Leeds. 
1. Small airport with not-very-wonderful service:
Unfortunately, the nearest airport which is Leeds Bradford Airport (LBA) is small and doesn't offer excellent service. It was ranked one of the worst airports in the UK. Baggage reclaims, passport control queues, and check-in queues were rated average, while other services like customer service and food menu options in the shops were rated very poor. But fortunately, Manchester Airport is close to Leeds, so you don't have to depend on only the LBA when you need to catch a flight.  
2. Not-so-sunny?:
Living in Leeds may be challenging and even depressing for people who come from places where there's lots of sunshine. It rains a lot in Leeds, particularly in Winter. It even rains during summer sometimes.
3.  Poor public transport system
Leeds' public transport system is not so great. They currently do not have a metro or tram system and have limited suburban rail infrastructure. Euphemism aside, they have one of the worst-performing public transport systems in the UK. Residents complain that buses don't always keep to time, and some routes are under-serviced making commuting even more unbearable during rush hours. Hopefully, this changes very soon.
However, you can still manage to enjoy good transportation if you track when buses are coming using the bus apps.
Is it Expensive to Live in Leeds?
The cost of living in Leeds pretty much boils down to how much basic necessities like accommodation, clothing, food, groceries, etc. cost. Let's see how much some of these things cost.
How much is the rent?
Generally, apartments in Leeds are more affordable compared to similar cities like London and Manchester. The cost of accommodation is basically influenced by factors such as location, number of rooms, and the type of accommodation (student, serviced, apartment, terraced, etc.) To know how much exactly you'd pay for rent, check Zoopla, Rightmove, and other real estate agency websites. You'll find houses available for rent and sale advertised there.
Cost of Food
As a single person living alone and making your meals, feeding could cost you about £100 – £150 monthly. Numbeo recommends a minimum amount of £191.57 monthly per person for western food types and £149.93 for Asian foods. Of course, this is subject to your preferences and how you feed. If you prefer to eat out, you can find both cheap and pricey restaurants to dine in.
Cost of transport
Buses are a popular means of commuting within the city. An adult single bus fare could cost £2.60. You can catch a bus from the different bus stops scattered in the city of Leeds. Always check the bus apps for information on the routes and times. If you are traveling out of the city, then taking the train is a better option. Generally, trains run from 5 am to 11 pm (depending on the station). £8.20 can get you a one-day ticket for the bus and train. The flat fee for a monthly bus ticket is £75. But whatever you spend monthly depends on how often you go out, and the locations you go to.
Where can people shop for clothes in Leeds? 
Leeds has a great number of retailers and stores to satisfy your shopping appetite. The city is like a shopping scene; from Trinity (the most popular shopping mall housing more than 120 high fashion boutiques, restaurants, chain stores, and a 4-screen arthouse cinema as toppings), to White Rose Shopping center with similar features as Trinity.
There is also the Grand Arcade, with its unique Victorian shopping arcade. Are you looking for designers? You can get Louis Vuitton at Victoria Quarter, a renowned architectural masterpiece housing rows of fashion shops. Other shopping malls can be found all over the city, including House of Fraser, Victoria Leeds, and Primark. You can get a lot of items for less in Leeds compared to London.
Living in Leeds as a student
Leeds has an amazing student culture, accommodating students from different countries to run various programs in their universities. Students enjoy studying in Leeds because the city is student-friendly. You have the opportunity to learn in a conducive environment, the avenue to catch some fun while studying, be a member of Leeds United FC, and job opportunities when you study in Leeds. The cost of living for students can be slightly less if you take advantage of student discounts and student amenities. Buses, train services, and some stores offer student discounts on their services.
There are purpose-built student accommodations (PBSA) in Leeds, but they cost higher than regular accommodations would. However, PBSAs are usually bill-inclusive and come with certain social amenities that give you the opportunity to interact with fellow students.
When it comes to food, Bakery 164, perfectly situated at a short walking distance from both the University of Leeds and Leeds Beckett campuses, is a great place to check out. Their sandwich is worth indulging in. There are also other cool spots like Laynes Espresso and Dough Boys Pizza. For students who love their nightlife, Brunswick, Bongo's Bingo, Viaduct Show Bar, etc., are there for you.
Read also: Factors to Consider when Choosing a UK University
Living in Leeds as a Young Professional
As a young professional, you want to get a job in a city where you can express your youthfulness while living your best life without spending much. Leeds is the place for you. 
The business sector of Leeds has continued to grow over the years, and some people call the city the commercial heart of New Yorkshire. Growth means more opportunities for everyone. Though the city experienced a decline in 2021 due to Covid-19, it's picking up again.
There are various nice restaurants where you can eat and take your partner on dates to. There are also nice clubs and pubs you can go to unwind at after a stressful week.
Conclusion
I'm sure at this point you are no longer asking is Leeds a good place to live. Leeds is a great and safe city to live, work and study at. Save for the poor transport system and regular rainfalls, you'll totally enjoy living in Leeds.