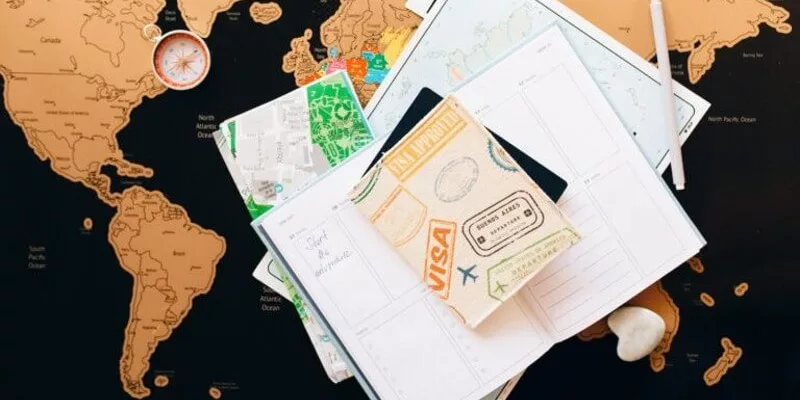 After school, what next? When you come into the UK as an international student, you are issued a Biometric Residence Permit (BRP) which expires shortly after you have completed your course. To continue residing and working legitimately in the UK, you would have to switch to/ get a different/new visa. The most common visa students switch to is the post study work visa- also known as graduate visa and this article is a guide on how to apply for post study work visa in the UK.
What is PSW visa?
The post study work visa is also called graduate visa. It is a type of visa that allows international students who have completed a degree in the UK to stay and work for up to two years (or three years for Ph.D. graduates) after their studies.
How do I get a post study work visa for the UK?
To get a PSW visa, you need to be eligible to apply and have all the required documents.
Who is eligible for post study work (PSW) visa in UK
You are eligible to apply if:
You are currently on a student visa or Tier 4 (General) student visa, and that visa has not expired
You studied a UK bachelor's degree, postgraduate degree, or other eligible course for a minimum period with a Student visa or Tier 4 (General) visa
Studied with an eligible UK education provider
You are in the UK. You cannot apply from outside the UK.
Your education provider (ex: university or college) has told the Home Office you have completed your course successfully.
Please note that you have to wait till your school informs the Home Office before applying, else you risk having your application refused. My school sent us an email when they informed the UK Home Office that we had completed our course successfully. You have only completed your course successfully when you have received your degree classification.
Is PG diploma eligible for PSW in UK?
No, it is not. Except it is a PG diploma in Education. Please confirm with your education provider as well.
Documents required to apply for post study work visa UK
Your BRP
A valid passport or travel document showing your identity and nationality
Confirmation of Acceptance for Studies (CAS) reference number. You'll find this in your CAS- your school (education provider) sent this to you after you were offered admission.
Proof of relationship with your children or partner (if they are applying as your dependents)
A letter of approval from your scholarship/sponsor confirming their support for your course fees or living expenses within the past 12 months (if applicable)
When can I apply for my graduate visa?
After your education provider has informed the Home Office that you have completed your course, but before your student visa expires.
Step-by-step guide on how to apply for Post study work visa in UK
Tap here to start your application online and correctly answer the questions you are asked.
Create a UK Visas and Immigrations (UKVI) account or login if you have one already
After creating your UKVI account, log in and continue your application
The general application process involves answering questions that have been grouped under the following 4 categories:
a.  Identity and contact
To verify your identity, you'll need to download an app called UK Immigration: ID check.
There are specific phones recommended for your ID check. You'll see the phones recommended when you get to that stage of your application. If your phone does not meet the recommendation, you can use someone else's phone and delete the app from the person's phone when you are done.
Alternatively, if you cannot verify your identity online using the app, you can schedule an appointment to visit a UK Visas and Citizenship Application Service (UKVCAS) service point for biometrics and photo submission. This takes longer.
b. Prepare application
c. Pay and submit application
After answering all the questions, you will be redirected to pay the immigration health surcharge (£624/ year). You'll also be asked a couple of questions here.
After paying for IHS, you will be redirected to pay for the visa application fee (£715)
d. Submit evidence
If you need to upload any evidence to support any of the answers you provided earlier, you'll be asked to do so after making the application fees.
Submit application
Are you considering living in Leeds? Then read this article: What is living in Leeds like?
Frequently asked questions related to how to apply for graduate visa
Is PSW available in UK 2023?
Yes, it is.
How long does it take to get a post study work visa UK?
8 weeks or less. After you apply, you will also receive an email stating the date you should have received a reply by.
How much does it cost to apply for PSW in the UK?
The PSW cost includes Immigration health surcharge (IHS) and the application fee. The application fee is £715, while the IHS is £624/ year.
If you did a masters, your PSW visa will allow you stay in the UK for up to 2 years after you graduate. For PhD holders, it is 3 years.
So, for Masters degree holders, the cost is 715 + (624 x 2) = £1,963
While for PhD holders, it is 715 + (624 x 3) = £2,587
How much is the IHS fee?
It is £624 per year.
Does PSW get rejected?
Most people who are eligible and apply for the PSW visa get it. However, some applications are rejected. If one's application is denied, the reason will be stated.
Can I work full time while waiting for PSW visa?
Yes, you can work full time while waiting for your PSW visa. However, there are certain clauses attached to this. For example,
You are not allowed to take full-time permanent position
You cannot work as a professional sportsperson, entertainer, or doctor in training, etc.
How many hours I can work on PSW visa?
You can work full-time on a PSW visa. You can even be self-employed. There are no time restrictions. However, even on a PSW visa, you are not allowed to work as a professional sportsperson or entertainer. When you receive your visa, the conditions of your permission to stay will be clearly stated. Please read and abide by those conditions.
Do we need to show funds for PSW visa UK?
No, you do not need to show proof of funds. You just need to be able to pay for your health surcharge and the visa application fees.
Can dependents apply?
If your dependents are already with you on a student dependent visa, yes they can apply as dependents on your PSW visa.
Can I bring my family to UK on PSW visa?
No, you cannot bring your family to the UK as dependents with a PSW visa. If you want to bring your family to the UK while on PSW, they will have to apply for their visa based on their relationship with you. Ex: Spouse visa, Child visa, etc.
Can I bring my parents to the UK on PSW?
No, your parents cannot come as your dependents when you are on PSW visa. They would have to apply for a standard visitor visa, tourist visa or any suitable visa- depending on their purpose of visit.
Can I leave UK while waiting for PSW?
No, you should not leave the UK while waiting for PSW visa.
Got more questions on to how to apply for post study work visa in UK? Let me know in the comments section below.