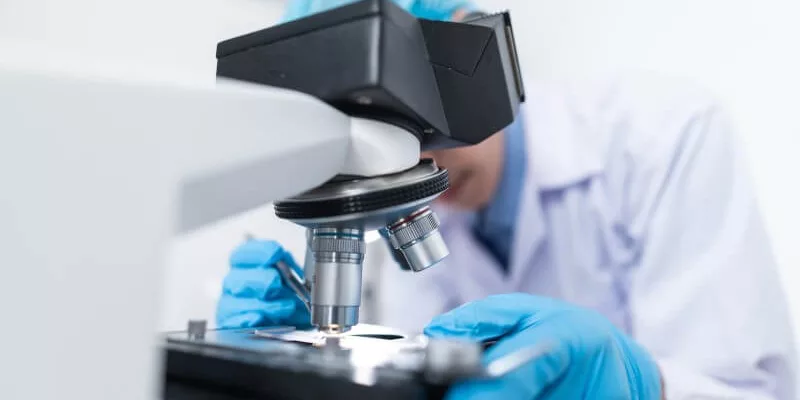 If you are applying for a visa to Canada that lets you stay for more than 6 months and you have lived in India for at least 6 months consecutively within the past 1 year, then you are required to do a medical test. This means that if you are applying for a study, work, or permanent residency visa, you need to do a medical test for Canada visa in India.
Also, even if you'll be staying in Canada for less than 6 months, you may also be required to do a medical test if you are traveling for certain types of jobs.
So if you would like to learn more about how to book your medical test for Canada student visa, work permit, or PR visa as well as find answers to frequently asked questions on this topic, you should keep reading.
Read also: Tuberculosis test for UK visa from India
How do I book my medical test for Canada visa in India?
To book a medical appointment for Canada visa these are the steps to follow.
Find a panel physician approved by the Immigrations, Refugees and Citizenship Canada (IRCC)
A panel physician is a medical professional who has been authorized by the government of Canada's department responsible for immigrations, refugee, and citizenship matters (the IRCC) to carry out medical examinations for visa applicants.
Not every medical professional in India has been authorized by IRCC to conduct medical examinations for visa applicants. If you undergo a medical test with an unauthorised physician your result will not get to the IRCC.
To find a panel physician, click here. You'll see a search bar. On the search bar, type or select your country (India) from the drop-down list and click 'Go'. You'll see the list of panel physicians in India, the hospitals/ clinics they work at, its address, operating hours and the contact details for reaching the clinic/ hospital.
Contact the panel physician to schedule an appointment
There are panel physicians in different cities in India. So, you can choose a panel physician that is in your city/ closest to you. To contact the physician, call or send an email to the hospital the panel physician works in. (Remember their hospitals and the contact details of the hospital are listed alongside their names on the IRCC website.)
When you contact the hospital to schedule an appointment, clearly state that you need the medical test for your Canada visa application so they can make the right reservation for you. You have to do the test with a panel physician and not any doctor in the hospital.
You will be asked to provide certain information when you contact the clinic- such as your name, passport number, contact information, etc.
If you've already applied for your visa and received a letter from IRCC instructing you to undergo medical exams, inform the clinic so you can be prioritized.
Pay
After choosing a date that works for you, the next step is to pay the medical test fee. Please note that this fee does not include the cost of treatment- should you need to receive any treatments.
How much does Canada medical test cost in India?
Canada visa medical test fee in India ranges from ₹4,500 – ₹9,000. The fee isn't uniform. While scheduling your appointment, the hospital will tell you their fee and guide you on how to pay.
What medical test are done for Canada visa?
A physical examination which involves the following tests will be conducted.
Blood and urine test
Height and weight check
Hearing and vision check
Blood pressure
Pulse check
HBsAg and HCV test (if you have a tattoo)
You may be required to do a chest x-ray, and blood test for HIV, syphilis, and kidney function if you are 15 years or above.
What is the urine test for Canada immigration?
Urine sample is collected and tested in order to discover any underlying medical conditions, ex: diabetes.
When should I book my medical appointment?
You can either book it before you start the visa application process or wait till the IRCC contacts you, instructing you to go for medical screening.
Oftentimes, people applying for a student or work visa complete their medical examination before starting their visa application. They collect a document called 'IMM 1017B upfront medical report form' from the panel physician after the examination and upload it when applying for their visa.
This is called an upfront medical exam and the reason people do this is to cut down on the time spent waiting to receive feedback from the IRCC after applying for visa. You could do the same if you are applying for student or work visa, but not permanent resident visa. If you are applying for PR visa, you have to wait till IRCC contacts you.
Which documents are required for Canada medical in India?
Valid passport or travel document
Previous medical record concerning any previous or current medical condition
Eyeglasses, contact lens, hearing aids (if applicable)
List of current medications (if applicable)
4 recent photographs
The Medical Report form (IMM 1017E) sent by the IRCC when you were contacted to go for medical screening
Previous chest x-rays (if you have)
N.B.: This list is not exhaustive. Please when you contact the clinic to book an appointment, ask them to mention or send you a list of the documents you need to bring when coming for your medical examination.
Frequently asked questions
Can I get Canada visa without medical test?
If part of the requirement of the visa you are applying for includes medical test, then the answer is no. You cannot get Canada visa without medical test. Otherwise, yes, you can.
Can Canada visa be rejected on medical grounds?
Yes, Canada visa can be rejected for medical reasons. If the IRCC suspects that an applicant may pose a danger to public health and safety, or cause an excessive demand on health and social services, the applicant's visa may be denied.
You can read more about Canada's medical inadmissibility rule to learn more.
Is medical test required for Canada visitor visa from India?
Medical examinations are typically required for people applying to stay in Canada for over 6 months- like those applying for work permits, study permits, or permanent residency visa. But if you plan to stay for more than 6 months, you may need medical test.
How long does Canadian visa take after medical exam?
I wish I could give you a specific time frame, but the truth is that it varies. It could be days, weeks or even months. The factors that contributes to how long you have to wait to get your visa ranges from volume of application, to if your application has any complexities, and if the IRCC requires more information or documents from you.
Is medical insurance required for Canada tourist visa?
Generally, no. Medical insurance is not required for tourist visas. But it is advisable to get a medical insurance.
What are the medical requirements for Canada visa?
Physical examination, chest x-ray, blood test, urine analysis, vaccination review, medical history review, and mental health evaluation.
How long is Canada visa medical valid for?
12 months.
Conclusion
I understand that the whole process of applying for a Canadian visa can be nerve wracking. But it may be good to know that applying and attending medical test for your Canada visa application is not a difficult process. Just follow the steps earlier discussed in this article and feel free to contact the panel physician/ hospital with any questions you have.
Good luck with your application!