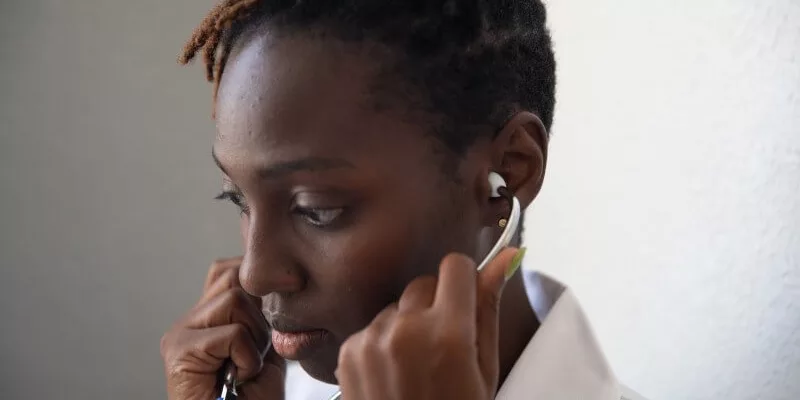 If you intend to stay in Canada for over 6 months and you're applying from Ghana, you'll need to prove you are medically qualified to get a Canadian visa by completing a medical test for Canada visa in Ghana. In this article, I discuss the approved clinics for this medical test and their address, the documents to take with you when going for your test, what to do if one fails the test and a couple of other important things you should know. 
Where can I do Canada medical in Ghana?
For your medical results to be accepted during your Canada visa application process, you must have completed your medicals with a panel physician authorised by the Immigration, Refugees and Citizenship Canada (IRCC). In fact, if you did not do an upfront medical exam, it is the panel physician that will send your test result directly to the IRCC. Do not go to a clinic not authorised by the IRCC for your Canada medical exam.
At the time of writing this article, there are only 2 medical centres where you will find panel physicians approved by the IRCC to conduct medical examinations for Canada visa in Ghana. See the table below for their names, address and contact details. 
N.B.: When booking an appointment with either of these medical centres, tell them the medical test is for your Canada visa application.
Name of hospital
Address
Contact details

Akai house clinic

No 1, Sixth Circular Road, Cantonments. 

Accra.

E-mail:

Info@akaihouseclinic.com 

Website:
www.akaihouseclinic.com

Telephone:
(233) 0302 784 772/773/774

IOM Migration Health Assessment Centre

No 22, Odoi Kwao street, Airport residential area. Accra.

Email address:

accramedicalbooking@iom.int

Telephone:

+233 244 337 798

+233 244 335 856

Website:
MyMedical (iom.int)
More medical centres may be added in the future. So kindly check the Government of Canada's website to know if there are other options to choose from when you want to go for your test.
Related topic: Approved hospitals for Canada medical in Nigeria.
How to book medical test for Canada visa in Ghana
For Akai House Clinic, you do not need to schedule an appointment. You can walk-in for your medical test.
For IOM MHAC, you can book an appointment using any of the options below:
Visiting their clinic

Registering and picking a date on their website:

IOM Ghana

Contacting them via their email or phone number.
How much is the medical fee for a Canada visa?
Canada visa medical test fee in Ghana depends on the clinic you are using. Please contact the clinic to know their rate. I earlier shared their contact details. 
Documents required 
Passport photograph 

Valid ID- preferably your passport

Eyeglasses/ contact lens (if applicable)

List of medication you are currently on (if you are)

Any medical reports or test results for past or current health issues.

Medical report form (eMedical). 
If you did not do an upfront medical exam, the IRCC will contact you while processing your visa to undergo a medical exam. They'll send you a medical report form when they do, and you are expected to go to the clinic with it.
There may be other documents the clinic may need you to bring when coming for your test. Contact the clinic where you'll have your medical test to get the list of required documents.
Questions people also ask
Can Canada visa be rejected on medical grounds?
Yes, it can.
What happens if you fail Canada medical exam?
The IRCC will send you a letter, called a procedural fairness letter, explaining why they think you might not meet Canada's health requirements. You can change their mind by sharing more details about your health and treatment. You can read more about what to do when you receive this letter here: medical inadmissibility. 
It's essential to respond quickly before they make a final decision on your application.
Can I get Canada visa without medical test?
If you will be staying for 6 months or less, you can get a Canada visa without a medical test. But kindly note that if you are coming to work for the duration of your stay, you may be required to do a medical test if your job is listed here: medical examination for Canada visa. 
How long does Canada visa process take in Ghana?
The answer to this depends on a couple of factors such as the type of visa you are applying for, if the documents you submit are complete, when you apply (there are peak and off-peak visa application seasons), how many applications the embassy is handling, etc. 
Canada visa application process typically takes a few – 8 weeks. It could take days as well, or even longer than 8 weeks. Like I said, it is influenced by multiple factors.
You can get a rough estimate of how long your application could take here: Canada visa processing time.
Read also: What medical test is done for Canada visa?
What medical test is required for Canada student visa 
The medical test required for Canada student visa is the same as the test required for any other Canada visa. It basically involves checking your weight, height, pulse, blood pressure, lungs check, vision, hearing, etc. You may also have to do a urine test, blood test and chest x-ray- depending on your age.