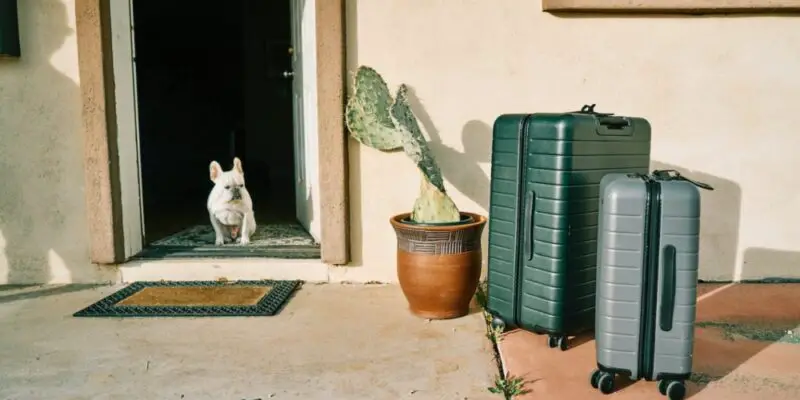 Traveling to Canada from India? Then let's chat about what to pack for your journey. India and Canada are remarkably different in several ways, especially in terms of climate and lifestyle. It may take a while to adapt to these changes and settle down when you travel. But packing the right items can help you settle down with a little less hassle. Therefore, it is important to know what to pack when traveling to Canada from India, and that's what this article is about.
Let's get into it.
What should you carry from India to Canada?
Things you need to take with you when traveling from India to Canada include your documents, food, clothes, cosmetics, medications.
Let me break them down into a list for you so you can easily use this article as your moving to Canada checklist.
Documents
I'll advice you to keep your documents in your carry-on luggage, so when the immigration officer at the port of entry asks for any of them, you can present them quickly.
Flight tickets
Cash and bank card
Your valid passport
Marriage certificate
Travel insurance
Birth certificate
Job offer letter from your Canadian employer
Medical records, including your immunization and vaccination records.
Canadian visa/ permit (your work permit, study permit or permanent resident visa)
Immigration documents such as your Confirmation of Permanent Residence (COPR), Permanent Resident (PR) card.
Employment and tax records: This could come in handy when filling your tax records in Canada.
If you are traveling via Express Entry, you need your language proficiency test results (IELTS or TEF for English or French respectively)
Police clearance certificate- for PR permit holders.
Driver's license or international driving permit.
Proof of funds such as your bank statement
If you are coming as a student, bring:
The admission letter you received from your school, school transcripts and certificate.
N.B.: The documents you need to bring when traveling from India to Canada depends on your visa category/ reason for travel. Not all the documents listed above will be applicable to you.
Also, note that the province/ territory you are traveling to may require additional documentation.
What clothes should I pack for Canada?
The weather in Canada can get to as low as -40°Celsius. That's freezing cold! It never gets that cold in India. This should give you the hint that when packing, you need to prioritize your warm clothes and you should be ready to buy clothes that will keep you warm when you get to Canada.
Consider packing the following clothes:
Trousers- both corporate and jeans
Lined pants
Underwear
Gym wear
Joggers
Raincoat
Winter jacket
Thermal underwear
Sweaters, cardigans
Your traditional attire- better suited for summer
Formal wears, ex: suit. Of course, this isn't compulsory. But it helps to come with formal wears in case you need to attend a formal event.
layering essentials like turtleneck, long sleeve shirts, thermal leggings
Winter accessories like gloves, beanies, face mask, thermal socks and scarves
Shoes to pack
Sneakers- for all seasons
Sandals- for summer
Slippers- for keeping your feet warm indoors
Flip flops
You'll also need winter boots. If you don't have already, I recommend that you wait till you get to Canada before buying because you'll most likely get something that's excellent for the weather there.
Any winter cloth or accessory you need to buy in India before traveling, buy just one or two (max). When you get to Canada, you'll get something better.
Are clothes cheaper in Canada or India?
Considering Indian Rupee (INR) to Canadian Dollar (CAD) exchange rate, you could argue that clothes are cheaper in India.
Read also: How to apply for medical test for Canada Visa
Food stuff to pack when traveling to Canada from India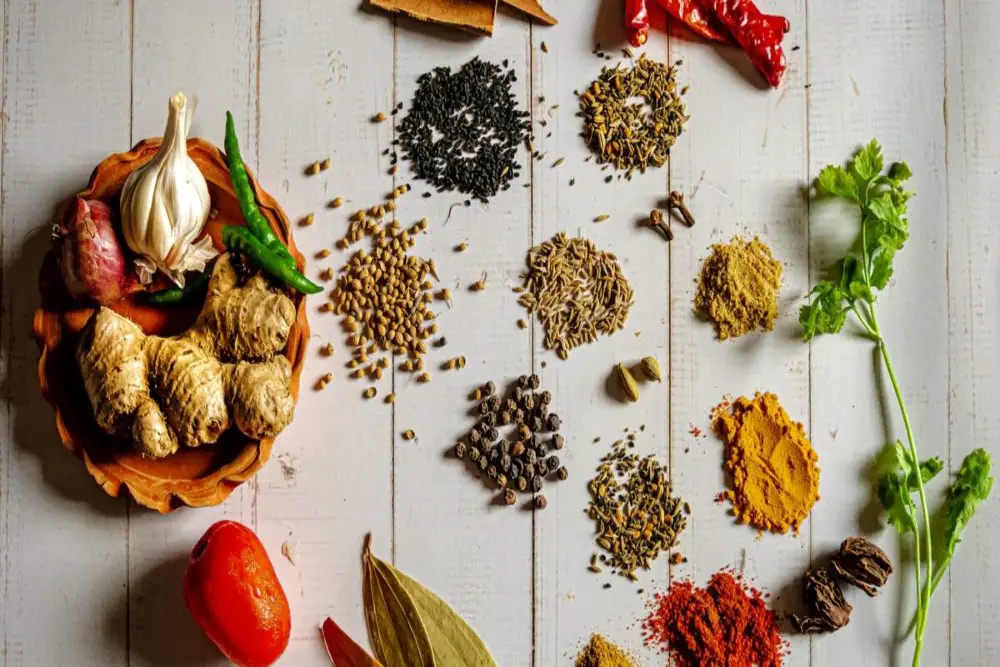 Food stuff and spices like rice, urad dal, lentil, paneer, soya chunks, chickpeas, turmeric (haldi), cumin, mango powder (amchoor), coriander, cloves, ginger (adarak), saffron, mustard seed, red chili powder, fenugreek, cardamom, garam masala, nutmeg (jaiphal), bay leaves, mace, fennel seed (saunf), shahi jeera, garlic (lahasun), cinnamon sticks, curry, star anise (chakra phool), thyme, etc.
You can also come with snacks, so you have something to munch on while on the plane.
Fresh fruits and vegetables, fish products, meats and anything that contains meat are not allowed.
I have two pieces of advice concerning bringing foodstuff from India to Canada:
The food stuff and spices should be commercially packaged and labelled.
Please check the Canada Border Services Agency (CBSA) website for guidance on restrictions/ limitations on foods you can bring into Canada.
Can you bring packed food to Canada?
Yes, you can, as long as it doesn't contain any restricted item.
Cosmetics, toiletries, and personal grooming items
Bathing soap
Lip balm
Sindoor
Perfume
Clippers
Body lotion
Dental floss
Deodorant
Sunscreen
Sanitary pad
Contact lens solution
Toner, serum, facial cleanser
Shampoo and conditioner
Toothbrush and toothpaste
Mascara, eye liner, eye pencil, lip stick, foundation, concealer and other make up products.
Gel, mouse, hairspray, hair cream, hair clips, hairbrush, comb, etc.
While all these items can be purchased in Canada, it helps to come with them because you may need some time to settle down before you start looking for stores where you can find your preferred products. Meanwhile, be ready to settle for alternatives because you may not find the exact brand/ product you use in India in Canada.
For gel, aerosol, and liquid products, they should not be carried in containers that can hold more than 100ml (3.4 ounces) if you'll be putting them in your carry-on luggage and they should all fit into one transparent, quart-sized, resealable plastic bag.
Gadgets and electronics
Your phone, charger, laptop, tab, kindle reader, travel adapter, power bank,
Other things you can pack
Medication, bedspread, towel, lock and keys, backpack, books, pictures (and any other portable sentimental item).
Some people travel with pots, pans, cutleries, and crockeries to save money. If you have some space in your box and you are still within your luggage allowance after packing the items you need, then you can consider packing such items as well.
Questions people also ask
Can you pack food in suitcase to Canada?
Yes, you can.
How much cash should I carry to Canada from India?
As much as you want, but if it's up to $10,000, you'd have to declare it. However, it's not advisable to travel with a lot of cash for security reasons.
What should an Indian student carry to Canada?
Everything I have listed in this article applies to Indian students as well. For documents, carry your school credentials, the documents you submitted when applying for admission to your school and student visa and other essential documents when traveling.
How many bags are allowed in flight to Canada?
1 carry-on bag and 2 check-in baggage.
Conclusion
I trust this article will help you know what to pack when traveling to Canada from India. To avoid feeling overwhelmed when packing, I suggest you start packing early- even if your visa is not out yet. That way, you won't forget anything important. I also recommend that you use this article as a packing list. Just look through the items I listed and compare them with what you have packed.
Have a safe trip to Canada!