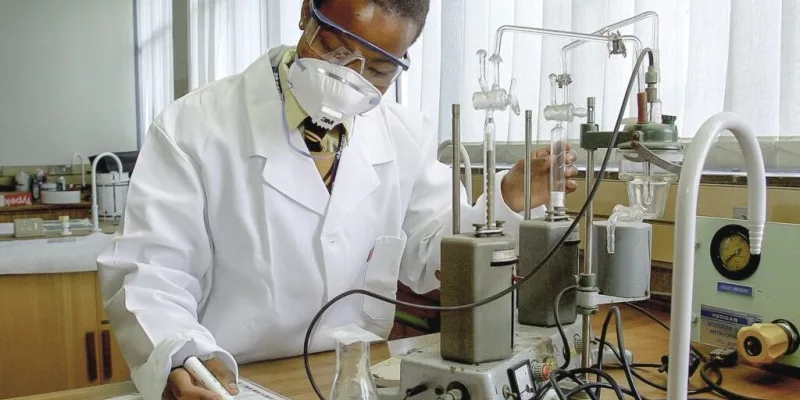 As a resident of Zimbabwe who will be coming to the UK for more than 6 months, a tuberculosis test certificate is part of the requirements for your UK visa application. When making plans to apply for your Tuberculosis test for UK visa in Zimbabwe, it is very important to keep in mind that the UK Home Office does not recognize every TB test certificate. It only accepts TB test certificates from their approved clinic. 
Where is TB Test done in Zimbabwe for UK visa application?
There's only one approved Home Office TB test clinic, and it is in Harare. Hopefully, the Home Office will consider adding more to make the process faster for people, especially when there's a surge in application.
UK approved Tuberculosis test clinic in Harare
You can find details of the clinic in the table below.
Address

Contact details

Account details

Operating hours

Diagnostic Imaging Centre (DIC). 10 Duthie Road, Alexandra Park

Harare.

Phone numbers:

+263 4 704284/5/90

+263 772 125094

Email address:

Website: IOM website

Bank: Standard Chartered

Account name: International
Organization for Migration


Account number: 8740307139300

Branch: Africa Unity Square

Monday to Thursday: 8am-5pm

Friday: 8am-1:30pm
You may want to read: How to apply for medical test for Canada visa in India
How to schedule an appointment
You can book a date for your TB test by contacting the clinic using their contact details above or by booking your appointment online. If you decide to call or send the clinic a mail, let the clinic understand that the test is for your UK visa application.
How can I book TB test online for UK Visa?
To schedule an appointment online for your TB test, you have to visit the IOM website. The process for scheduling an appointment is a 4 step process that ends with you making the payment for the test in order to secure a date. To get started, tap here.
If you are trying to book an appointment online for the first time, click on register now. But before doing that, read the notes written in red to know if you should contact the IOM to book an appointment instead of using the online option.
After that, you'll see a page where you can choose your country from the drop down menu.
Keep filling the requested details and following the prompts. You'll find that it's an easy process to complete.
Documents required for TB test for UK visa
You need to come with the following documents when going for your test:
Photo ID, preferably your passport

Two (2) passport-sized photographs taken against a white background

Proof of payment

For refugee applicants, you need to come with your UNHCR/ MHA registration documents

Medical notes and x-ray results (this is for people who have had TB or any lung disease before)
How much does it cost to get a TB test in Zimbabwe?
For people aged 11 years and above, the test fee is 165 USD. But for people aged below 11 years, the test fee is 75 USD. 
What to note when making payment
Use your passport number as your reference ID 

If you are making a cash deposit in the bank using the bank's (which is Standard Chartered bank) deposit form, in the payment details box, write the name of the FULL name of the visa applicant and PASSPORT NUMBER. If you are using the IOM UK Visa deposit slip, fill these data in the "Mandatory Information" section. 

After making your payment, ensure you collect a copy of the form printed by a machine from the bank. You'll need to go with it for your appointment date.
Collecting your TB test certificate
Your TB test result should be ready for collection on the same day of the examination, except the physician notices anything that needs extra medical observance such as the presence of the tuberculosis bacteria. 
How many months is the TB test certificate valid for a UK visa?
The validity of your TB test certificate starts counting from the date you receive the certificate, which should be the date on the certificate, and it is valid for 6 months. But there's an exception to this. If you've had contact with someone who has TB, your certificate will be valid for 3 months. If you don't apply for a UK visa within the validity of your certificate, you'll have to do another test if you want to apply for a UK visa. 
Read also: 10 Things to do after you arrive the UK to study 
Other questions 
If you are applying for a Tuberculosis test for UK visa in Zimbabwe, you may also need answers to these questions.
Is TB test required for UK Visitor Visa?
The maximum stay permitted with a UK visiting visa is 6 months. Since it's not more than 6 months, a TB test is not required for a UK visiting visa. However, I recommend that you check the UK government's official website for the latest policy on this when applying for a visitor's visa.  
What kind of TB test is needed for UK visa?
Chest x-ray and sputum test are the two ways the clinic tests for TB. Children less than 11 years are typically reviewed by the physician. They don't do an x-ray scan. Pregnant applicants have the option of choosing between doing an X-ray and providing a sputum sample for test for 3 mornings consecutively. 
I believe this article covers all you need to know about how to apply for a Tuberculosis test for UK visa in Zimbabwe. But if you have any questions, you can drop it as a comment below.
Good luck with your application!
Read also: Things to pack when traveling to the UK from Zimbabwe.