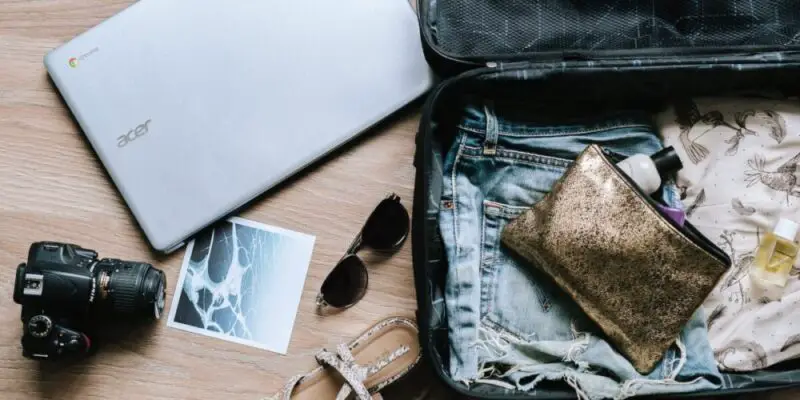 Travelling from Zimbabwe to the UK? Fantastic! Whether you are travelling for school, work, tour, to visit family or something else, packing smart is essential if you want to have a smooth trip. From must-have travel documents to clothes, food stuff, etc., this guide covers all the right things to pack when travelling to UK from Zimbabwe
What to carry when travelling to UK
I'll divide the list of things you need to pack into different sub-headings, so you can easily use this article as a packing list/ packing guide. Let's start by discussing the…
Documents to take with you
Passport and visa
Travel ticket, such as your flight ticket
Financial proof. Ex: bank statement, sponsor letter
Medical record (if applicable)
Immunization card *(important but not compulsory)
Driving license
You can use your Zimbabwean driving license for the first 12 months of your arrival in the UK.
Birth certificate (important but not compulsory)
If you are travelling on a business trip, you'll need the following documents in addition to the documents listed above:
Invitation letter/ event confirmation
Business cards
This is not an essential travel document. But if you're on a business trip you can help potential clients contact you by exchanging business cards.
If you are traveling as a student, come with your:
Offer letter
Confirmation of acceptance of Studies (CAS) letter
Transcripts and certificate (important, but not compulsory)
You must have received your offer letter and CAS by email. I'll advice you to print and keep them handy during your trip, so you have the hard copy in case your phone runs out of battery.
Cash- it's always advisable to come with some GBP in cash as getting a bank card could take 2-3 days if you use a digital bank like Monzo (which I endorse) or even up to a week if you use traditional banks like Lloyds, Barclays, etc.
Read also: How to apply for TB test for UK visa in Zimbabwe
Food stuff to bring when traveling to UK from Zimbabwe
Preparing and eating your native meals/ food you are used to at home in Zimbabwe, will make you feel less lonely/ homesick when you get to the UK. So, I'd advise you come with some. You don't have to pack a lot, so you don't exceed your luggage allowance. You'll find stores in the UK where you can purchase a lot of your local food ingredients and spices.
Not all foodstuff are allowed into the UK. Some of the food stuff and spices you can come with are maize flour (for your sadza), peanut butter (for your dovi), dried vegetables, beans, chilli pepper, dried garlic and ginger, cinnamon, coriander, thyme, curry, groundnut powder (nzungu/nhewa), palm oil, turmeric, cardamom, cloves, matemba, dried crayfish, etc. You can also come with cereals, milk, tea, and chocolate for breakfast.
There are probably other foodstuff/ ingredients I didn't capture in the list above that you can come into the UK with when traveling from Zimbabwe. You can check if any food is restricted or permitted on the UK government website.
Toiletries, cosmetics, and grooming items
Although you can buy all the items listed below in the UK, consider coming with them to minimize how much you have to spend when you get into the UK.
Toothbrush and toothpaste
Shampoo and conditioner
Body soap
Deodorant
Perfume
Body lotion
Toner
Serum
Sunscreen
Wigs and attachments
For ladies,
Sanitary pads
panty liners
Hair gel
your makeup items such as:
Foundation
Concealer
Eyeshadow
Mascara
Lipstick
Make up brushes
Grooming items such as:
Nail clippers and file
Shaving stick/ shaving cream
Clippers
Sponge and towel
Comb and hairbrush
Hair dryer and straightener, etc.
N.B.: When packing, comply with carry-on restrictions for liquids and gels. Liquids (such as serum, toner, cream, etc), gels and aerosols (ex, deodorant) in more than 100ml containers are not allowed in hand luggage. Please tap here to read more about the UK government's hand luggage restrictions.
Clothes
Unlike Zimbabwe, UK is cold for most of the year. But this does not mean that you cannot wear the clothes you wear in Zimbabwe in the UK. You can wear them during summer when the weather is warm and even during winter, but as a layer.
Below are some of the clothes and footwears you'll need in the UK:
Winter jacket
Rain jacket
Cardigan/ sweater/ hoodies
Polos and shirts- especially the long-sleeved ones
Thermal wears
Suit
Trousers- jeans, leggings, cargo pants, corporate
Winter accessories like beanies, gloves, thermal socks, scarf
Sneakers (all season)
Sandals (summer mostly)
Slippers (for keeping your feet warm indoors)
Flipflops, etc.
For clothes like winter jacket and thermal wears, shoes like sneakers, and winter accessories I'll advice you to buy only one or two of each in Zimbabwe. You'll get something that suits the UK weather and terrain better when you get to the UK.
Other things to pack when travelling to UK from Zimbabwe are your prescribed medications, hearing aids, contact lenses/ eyeglasses, electrical adapter, your electronic devices (phone, laptop, tabs, wristwatch, camera etc)
Read also: Things to carry while travelling to UK as a student
Conclusion
While packing, please keep in mind that you have a baggage allowance and pack within the limits of that allowance. Also, it's always a good idea to pack according to the season and purpose of your trip. If you're traveling during summer, prioritize cool clothes. If you are traveling during winter, prioritize warm clothes. If you are on a business trip, pack accordingly. If you are coming as a student, your visa does not permit you to work for more than 20 hours/ week and you'd probably need some time to get a job. So, I'd advice you to come with all the things you'll need to survive for, at least, a month- especially things like foodstuff- so you can save whatever GBP you come to the UK with from Zimbabwe.
Related article: What to pack when relocating to the UK from Nigeria.
Got any questions related to things to pack when travelling to UK from Zimbabwe? Ask in the comments section below.
Have a safe trip!