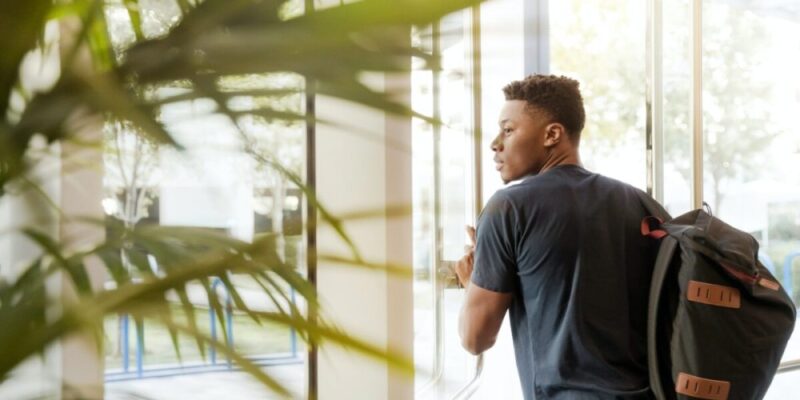 Masters and PhD programs in the USA are not cheap- even for US citizens. They cost thousands of dollars! Which is why students, especially Nigerian students, are always on the lookout for how to get scholarship for postgraduate studies in USA from Nigeria.
There are different types of scholarships (funding opportunities) in the United States to aid international students achieve their study abroad dream. The amount of funding provided to the deserving student largely depends on the availability of funds at the disposal of the awarding body- which could be the school, the department, or the professor.
Four popular types of funding opportunities/scholarships are the graduate teaching assistantship (GTA), the graduate research assistantship (GRA), graduate administrative assistant (GAA) and the fellowship. There are others, but these are the most common so I will explain them in this article, then share how I got a scholarship as a graduate research assistant (GRA).
Types of funding opportunities
The GTA, the GRA and the GAA have similar benefits but differ in their roles and responsibilities.
Graduate Teaching Assistantship (GTA)
A graduate student awarded a graduate teaching assistantship by a department comes with responsibilities such as assisting a course lecturer to deliver lectures to undergraduate students, grading of examination, tests, and assignments as well as proctoring exams while the graduate student receives funding for his/her studies in form of tuition payment and/or monthly stipend, to cover living expenses while he/she earns his/her degree.
Graduate Research Assistantship (GRA)
The graduate research assistantship is different from the graduate teaching assistantship in the sense of the responsibility carried out. In this case, the graduate student works directly with a principal investigator/faculty member (also known as an advisor) to carry out a research project and then gets the benefits earlier highlighted for the GTA.
If you'd like to work as a graduate research assistant (GRA), I recommend that you communicate with the principal investigator/advisor on a professional level before making a formal application to the school. This is not compulsory, but it could give you an edge over other applicants. This communication is usually done by sending a cold email to the professor stating your interests and how it aligns with that of the professor- basically just selling yourself as the best candidate to work with him/her in the research lab.
Their emails and research interests are usually published on the departmental website. You can also meet prospective advisors at conferences, on social media platforms such as LinkedIn, twitter, or when you come across their work in a research publication.
Graduate Administrative Assistantship (GAA)
The graduate administrative assistant basically works as an administrative support within the department/faculty/school.
Fellowship
Fellowships aren't as popular as the other award categories discussed above, and it does not come with any responsibilities on the part of the recipient graduate student. You'll just have to meet the requirements stated by the school to get a fellowship.
Amongst the four types of funding support listed, the GRA and the GTA are the most popular. In some cases a student can be both a GTA and GRA.
How I got my scholarship
Here's how I got funding opportunity as a graduate research assistant:
1. I identified my research focus/ area of interest
I identified that I interested in doing something on energy research for my postgraduate studies. So I focused on finding programs related to that
2. I reached out to a professor on LinkedIn
I already knew my area of interest and what I wanted my postgraduate studies to focus on. So, I did some research, and I found a professor on LinkedIn whose research was related to my area of interest (Energy research). I sent him a DM indicating that I was interested in what his research was focused on, and I would be happy to work with him. We chatted for some time before he advised me to apply to his school (which is where I study now).
I didn't even know about the school till he told me to apply. During our chats I was able to convince him that I'll make an excellent research assistant. We also talked about funding opportunities, so I knew I had a good chance of getting it before I submitted my application to the school.
3. I applied to the school
I went ahead to apply and submit all the required documents and when my admission came out, it was fully funded.
Before using this approach, I previously applied to a couple of schools, but I didn't get a scholarship for any of them- probably because those schools didn't have funding available for the program I wanted. So, I'd recommend this approach.
But this is not the only approach to use. Alternatively, you can:
  Identify the program/ research area you like.
  Find the schools that offer a program in that research area.
  Check if the school has funding opportunities for that program- you can check their website for this information.
  Apply to the school.
You can contact the professors that work in those research areas you are interested in and tell them you want to work with them by sending them a cold email and see if they respond to you. Oftentimes, you can find the emails of these professors on the school/ department's website. Some of them might not respond. But even if they don't respond, when writing your SOP,  highlight the area of research you are interested in, the professors you'll like to work under and why.
But I recommend that you speak with the professor working in your area of interest like I did before applying because most schools in the US require an application fee that's usually between $50 – $100. You don't want to pay that amount when applying, only to realize that there's no funding for the program you want to do or without having some form of assurance that you'll be chosen for the scholarship.
What are the requirements for a scholarship?
The requirements for these scholarships (funding opportunities) vary depending on the school and the program. The requirements are usually stated on the program website, always feel free to email graduate school coordinators if you need clarifications.
Some general requirements may be:
  A stipulated minimum CGPA obtained at the undergraduate level
  Standardized test scores (GRE, TOEFL, IELTS etc.)
  Publications
  Some specific technical skills or knowledge.
  Statement of purpose
Having a strong statement of purpose (SOP) can help you get funding opportunity even if you did not apply for it. There is a committee that reviews SOP essays. This committee is always on the lookout for applicants who demonstrate a strong interest in the research areas a principal investigator/ professor is working on. If you express interest in such an area, they will contact the professor on your behalf. If the professor sees the possibility of working with you after reading your SOP, he may contact you, and if your conversation goes well, you could automatically get a scholarship.
Can I get a scholarship with a 2.2? 
Also note that these requirements are not cast on stone. Even if you do not meet all of them, apply. You may just get lucky. I say this especially because of people who may have a low undergraduate CGPA (say a 2.2 or a third class). If that is the case, you will likely not meet the CGPA requirement for some schools. Look for schools that accept low CGPA, and boost your chances by working on the other requirements such as
a WES evaluation (to convert your CGPA to the 4.0 American education scale as it usually appears higher)
getting good scores on the standardized tests
improving research skills by writing a publication
acquiring technical knowledge applicable to your field, etc.
Read also: Medical test for US visa in Nigeria
Questions people ask
When is the best time to prepare to apply for a US postgraduate scholarship?
During your undergraduate years is the best time to prepare for graduate school in the USA. Research the schools you want, the course of study and their requirements so you start working towards having all the requirements. I suggest you do your best to graduate with excellent grades, participate in volunteering activities, do a good and publishable undergraduate research, learn technical skills that relate to your field as much as you can and while at all of this, get an international passport.
When is the best time and at what age should one attend graduate school in the US?
The best time to attend graduate school is when you make up your mind to do so… when you are ready to put in the work, bearing in mind that the US runs three academic semesters, the Fall (August/September), the spring (January) and the Summer (May).
Most funded programs begin either in the Fall or the Spring, so it is advisable to start the journey about one year ahead. As for age, there is no age limit to attending graduate school.
Are there any scholarships available for distance learning students?
Scholarships for distance learning are scarce and even when they offer that it is usually just some discount towards the fees and not usually fully funded.
Will I be allowed to work as a student in the US?
In the case where a student doesn't work as a GTA, GRA or GAA in the school, the student is allowed to work on-campus in varying capacities such as in the Information Technology department, the library, as support tutor to a department, at the school cafeteria to mention a few, to be able to support himself/herself as a student.
Can I come with my family/ dependent?
International students on the F1 visa category can bring their dependents (spouses and children). They'll have another visa category which is the F2. The F2 is the non-immigrant temporary permit for the immediate family of the F1 student visa holder. However, F2 visa holders are not permitted to work. Some schools give more stipends to people coming with their spouse. But that's only for people coming for a PhD. program.
How long does the application process take?
The application process to the US for graduate school is fast and depends on how readily you can provide all the necessary documents. Getting feedback from the schools as regards admission/funding decisions varies per school. I advise that you apply about 9 months before the semester you hope to resume.
Is there any need for an IELTS even though I'm from an English Language speaking country?
The English tests such as IELTS, TOEFL and the Duolingo are waived by some schools for students who had their undergraduate studies in English language. Although they may not mention this on the website, when a prospective student requests this waiver, it can be considered. I advise prospective scholarship applicants to take the English proficiency test if they can afford to. It is not compulsory, but it could boost your chances of having your application accepted in more schools.
How do we know schools that give scholarships?
Almost all schools (but not necessarily all programs in a particular school as one program may be funded while another is not) in the USA give funding opportunities. So, research (google answers a lot of questions) on the schools you want to attend and ask questions (via emails) on these opportunities if the information is not available on the website, and you will receive a response.
If you don't get a response (which is rarely the case) try other schools or employ other means. You can check social media to find students already in the school and interact with them. They will be able to give you first hand information on what is going on or what you are doing wrong.
Conclusion
Getting a scholarship for postgraduate studies in USA from Nigeria can be competitive. There's a lot of research and critical thinking to be done. I've tried to reduce whatever stress you should have encountered by sharing how I got my scholarship and several tips that will help you. I hope you apply the tips I've shared when you are ready.
Good luck!
By
Graduate Research Assistant.