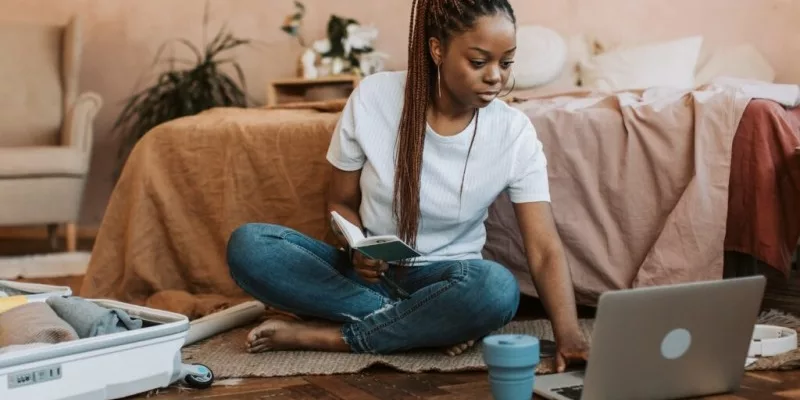 As someone who recently moved to the UK, I understand how exhausting thinking of what to pack when relocating or planning to visit another country can be. You want to make sure you pack everything you need. You also want to be sure that you don't have any contrabands. So, in this article, I am going to guide you on what to pack when traveling to the UK from Kenya. You can use it as a packing list.
What should you pack for the UK?
Food stuff, clothes, documents, medicines, electronic devices/gadgets, cosmetics, and toiletries are some of the major things you should pack when moving to the UK from Kenya and I have discussed these in sub-sections below. When packing, consider your luggage allowance so you are not made to drop off some of your property or pay extra charges when you get to the airport.
Clothes to pack when moving to the UK
When packing clothes for your trip to the UK, consider the season you will be traveling in and pack accordingly if you'll be staying for a short time. For example, if you are traveling during summer, pack more of clothes that will keep you cool as summer is usually warm and can get a hot as 35-40°C. If you are traveling during winter, prioritize clothes that will keep you warm because it can be extremely cold during winter in the UK.
But if you'll be staying for a long time, prioritize warm clothes over light clothes because the weather in the UK is almost always cold. Even during summer, it rains occasionally.
The following are clothes to pack when traveling from Kenya to the UK
Winter jacket
You'll most likely not find a winter jacket that is good enough for UK's weather in Kenya. So, buy only one or two in Kenya. You'll get something better when you get to the UK.
Rain jacket
It rains a lot in the UK. A rain jacket will help keep you dry.
Corporate wear
Example: suit, corporate trousers/ pants, corporate skirts, collared shirt, etc.
Over time, corporate wears have become less popular so you may not need them. However, it is always a good idea to come with corporate wears. You can use it for work, school, church, events, to attend interviews, etc.
Winter accessories like scarves, beanies, gloves, earmuffs, thermal socks, etc
Casual wears like t-shirt, jeans, chinos, skirts, polo, etc.
Sweater (pull over), cardigan, hoodie
Leggings- both thermal and regular leggings. You'll need it for layering your outfit.
Underwear
Joggers
Pyjamas
Shoes
Sneakers
Sneakers are always the best choice of footwear to have in the UK. They are comfortable, non-slip and versatile.
Winter and snow boots
If you don't have these already, you don't need to buy them in Kenya. Get them when you get to the UK.
Sandals and flat shoes for summer
Slippers: for indoor use
Flip-flops: for bathing
My general advice on buying winter clothes when traveling to the UK is this: get only one or two of each winter clothing you want to buy. You'll get something that is more effective for UK's cold weather when you get here.
Document to bring when traveling to the UK from Kenya
The following are documents to bring with you when coming to the UK.
Passport and visa
Driving licence
School certificates and transcripts
Marriage certificate,
Vaccination card
Birth certificate
Bank statement
Medical report, if applicable
Cash
You'll need some cash pending when you are able to get a UK debit card.
The first step to getting a debit card is to create an account with a bank. Most people opt for online banks such as Monzo and Revolut because you can start and complete the account opening process online and get your bank card within 3- 9 business days. (It takes 2-4 business days with Monzo.)
I opened my account with Monzo when I came to the UK, and I got my card 2/3 days after creating my account. Also, the account opening process took less than 15 minutes. You can tap here to create a Monzo account when you get to UK.
The above listed documents won't be applicable to everyone traveling from Kenya to the UK. Consider coming with a copy of all the documents you submitted while applying for a visa. Also, do well to scan all your documents and save them on your Google drive or iCloud so you have a digital version as well in case you need to submit an online application.
Do Kenyans need a visa to UK?
Yes, Kenyans need a visa to go to the UK. But there are certain exceptions. You can check if you need a visa by tapping here and answering the questions appropriately.
Foodstuff to bring to the UK from Kenya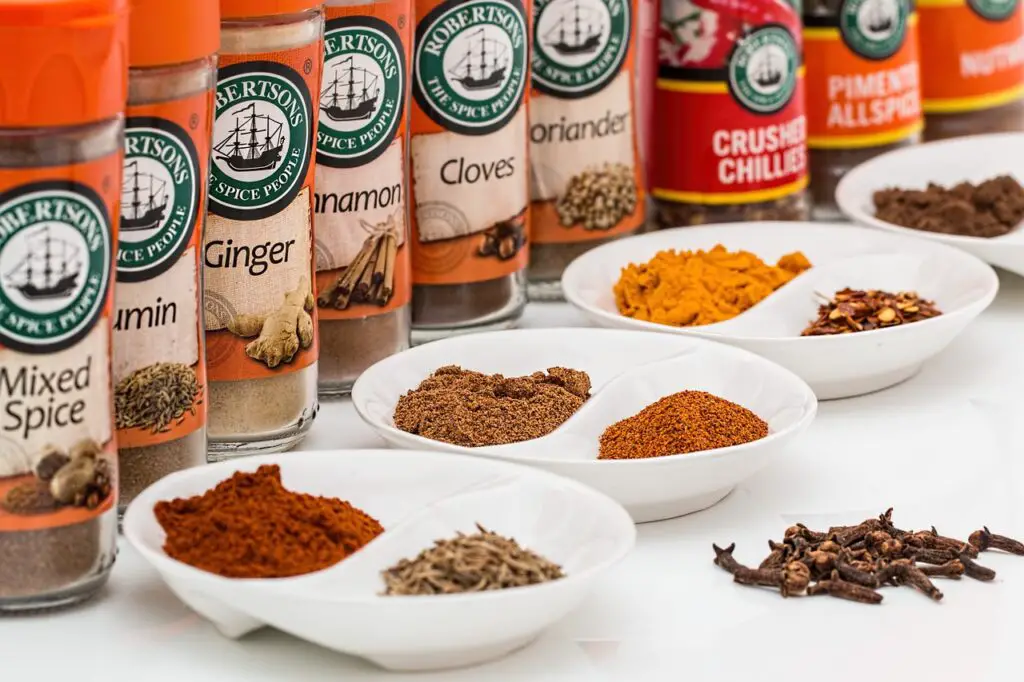 There are African stores here in the UK where you can buy a lot of the food stuff/ cooking ingredients you use in Kenya. However, it is advisable to come with as much as your luggage allows as that will save you some money initially.
You can come with dried vegetables, dried fish, palm oil, rice, omena (silver cyprinid), maize flour (for your ugali), herbs and spices such as coriander leaf, dried chives, pilau masala, turmeric, tangawizi (ginger), cumin seeds, cardamon, cloves, anise star, stick cinnamon, dried chillis, black pepper etc.
The UK government occasionally updates its rules on items, especially foodstuff, people are allowed to bring in. You can stay up to date with their rules by checking here.
Medicines
Although you can get medicines in the UK, if your doctor has prescribed some drugs for you, please come with enough that can last you 2-3 months (if you'll need to take them for that long). Also, request of your doctor to write a report or note on why you need them.
Read also: How to apply for tuberculosis test for UK visa in Kenya
Cosmetics, toiletries, and grooming items such as…
Toothpaste
Clipper
Sponge
Shaving stick
Toothbrush
Comb
Sanitary pads
Deodorant
Body spray
Perfume
Body lotion
Bathing soap
Washing soap
Shampoo and conditioner
Beard trimmer
Make up products like your eye liner, mascara, eye pencil, foundation, concealer, etc.
Do toiletries go in suitcase or carry-on?
Your toiletries can go in both your suitcase (hold luggage) and carry-on (hand baggage). However, for toiletries that are in liquid, gel, paste and cream form, they should be in 100ml or less containers and should all be placed in one transparent re-sealable bag if you'll be carrying them in your hand luggage.
Device and gadgets
You are allowed to travel with your laptop, chargers, phone, camera, drone, portable DVD player, hair tong, tablet, universal travel plug/ adapter, power bank, etc.
There are rules that guide traveling with certain electronic devices. It usually borders around how to pack your electronic devices, what is allowed/ not allowed, etc. Please check with your airline operator.
Other things to pack when going to the UK from Kenya
Bed sheet, towel, wigs, attachments, jewelleries, books, pictures, water bottle, umbrella, hand bags, school bag, etc.
Things to carry while travelling to UK as a student
In addition to every other thing so far discussed in this article, when traveling as a student to the UK, come with the documents your school sent to you when were admitted. These will include unconditional offer letter, admission letter, CAS (Confirmation of Acceptance) letter, etc. It is not necessary to print these documents out, but I suggest you do. I also suggest you keep them in your hand luggage in case the immigration officer at UK's border control asks for them.
Related article: What to pack when relocating to the UK from Nigeria
How do I get from Kenya to UK?
The best way to get to UK from Kenya is by flying there and there are several airlines that that fly directly to the UK from Kenya.