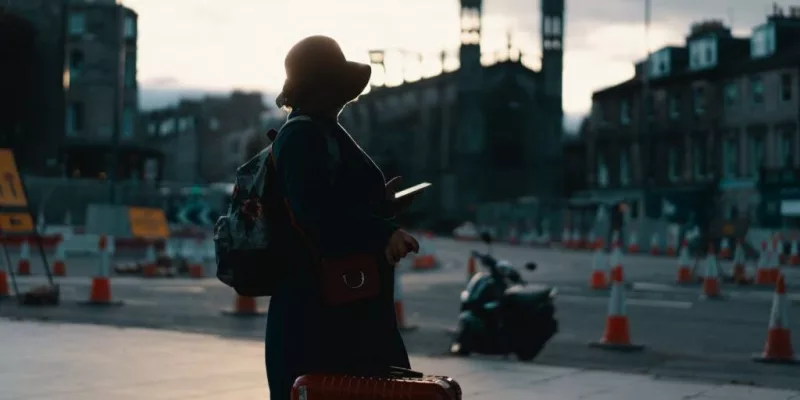 Packing is an essential part of your planning process when traveling. So, I understand why a lot of thought goes into deciding what to pack and what not to, especially when traveling to a different country. If you are in Ghana and planning to travel to the UK, this article is for you as it covers things to pack when traveling from Ghana to the UK.
What should I carry to UK?
Before I go on to list the things you need to pack when traveling from Ghana to the UK, it is important to let you know that you have a baggage allowance and if you exceed it, you'll either pay for the extra kg at the airport or forfeit it. So, it's always a great idea to:
Know your baggage allowance and pack accordingly.
Have a scale so you can weigh your bags while packing.
Use a lightweight box. Some boxes are heavy, so they'll add to the weight of your baggage allowance.
What documents do I need to carry for UK travel?
Visa
Passport
Immunization cards
Proof of funds (bank statement)
You may be asked to provide a bank statement that proves you have enough money to cater to your living expenses for a certain time frame. Usually, this document will be part of the documents you submitted already when you were applying for your visa.
Offer letter and Confirmation of Acceptance for Studies (CAS)
If you are coming to the UK on a student visa, keep either the physical or digital copies of your offer letter and CAS handy. You may need to show these to the immigration officer at border control when you get to the UK before you are allowed entry into the UK.
Birth certificates
If you are traveling with children, you may be required to provide their birth certificates as proof of relationship, especially if their surname is different from yours.
I advise that you travel with all the documents that were required to process your visa. You may not be asked for them, but it's better to have them in case they do.
Driving licence or international driving permit
You can use an international driving permit or the driving licence you got in Ghana for the first one year of your stay in the UK. After 1 year, you have to apply for a UK driving licence.
Foodstuff to bring from Ghana to the UK
Garri
Egusi
Palm oil
Shallots
Crayfish
Peanut butter
Dried vegetable leaves
Nuts, ex: groundnut, tiger nuts
Sea foods like salted fish (koobi), kako, dry shrimp, dry smoked fish, dry clams
Spices and herbs such as turmeric, chilli powder, anise seeds, fish powder, kebab powder, calabash nutmeg (wedie aba), efom wisa (alligator pepper), soro wisa, rosemary, etc.
For breakfast, you can come with
Cereals
Tom brown
Chocolate
Medicines
Vitamin D supplement
You need this because, asides during spring and summer, it's seldom sunny in the UK so you'll be exposed to limited sunshine and this affects the production of Vit D in our body.
Prescribed medicines
If your doctor has prescribed some medicines for you, please come with them.
Depending on the drugs you are traveling with and the quantity, you may need to provide proof that it was prescribed. Most times, you won't need to do this. Read this instruction on bringing medicine into the UK to know what the UK government says about it.
Clothes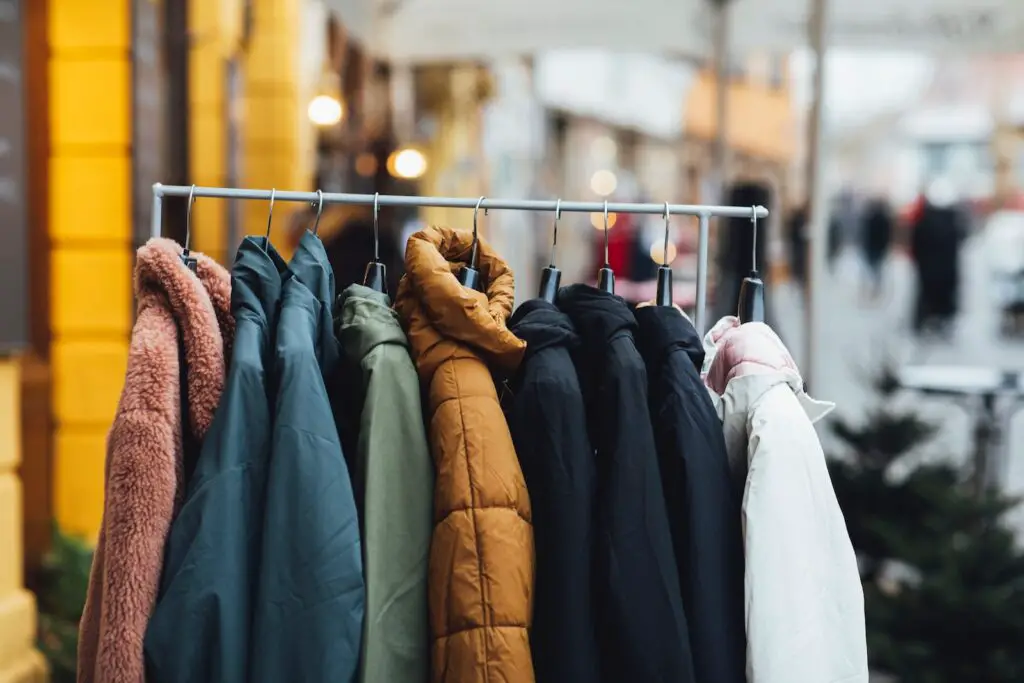 Most people feel they need to give out all their clothes when traveling from Ghana to the UK because they think they won't need them in the UK. But that's not true. You will need most of them in the UK.
While UK's weather is over 10 times colder than Ghana's, you can still use most of the clothes you wear in Ghana in the UK- especially your casual and corporate wears. You could either wear them during summer (when the weather is warm in the UK) or use them for layering during winter. So don't feel you need to give out all your clothes when coming to the UK.
The following are clothes and footwears to pack when traveling from Ghana to the UK
Jeans
T-shirt
Long-sleeved shirts
Cardigan/ hoodie/ jumper/ sweater
For layering, you need thermal underwear, leggings, joggers, winter jacket/ coat. Buy only one or two of each. When you come to the UK, you'll get something better.
Accessories
One/ two scarves, thermal socks, gloves, beanies.
Shoes to pack when coming from Ghana to the UK
You need shoes that have good traction because the snow and regular rain in the UK makes the ground slippery.
Sneakers, snow boots and winter boots are examples of such shoes.
Most people traveling from Ghana have sneakers already, but not snow and winter boots for obvious reasons. If you don't have winter and snow boots, do not buy them Ghana. Wait till you get to the UK so you can get something that's suited for UK's terrain.
If you don't have sneakers, buy one/two good pairs* in Ghana then buy one or two more when you get to the UK.  I noticed that the sneakers I bought in the UK has better traction than the ones I came to the UK with. That's why I recommend buying just one/two in Ghana then buying another when you get to the UK.
* N.B.: When I say 'good pair', what I mean is that the shoe should be non-slip/ have good traction.
Flat shoes and sandals
You can wear your regular flat shoes and sandals during summer.
Slippers- for indoor use
Flip flops- for bathing
Cosmetics and toiletries
It is a good idea to come with cosmetics and toiletries, so you have less things to buy upon your arrival in the UK.
Bathing soap
Toothpaste
Deodorant
Perfume
Shampoo
Conditioner
Hair cream
Body cream
Shea butter
Coconut oil (you can freeze this and wrap several times with a cling film so it doesn't spill in your bag
Your makeup products: foundation, eye pencil, eye liner, foundation, concealer, mascara, etc.
For liquid items, if you'll be carrying them in your hand luggage, ensure they are in a 100ml or less container and pack all your liquid products in a transparent, sealable bag. It's advisable to familiarize yourself with UK's hand luggage rules so you don't go against any.
You can come with your grooming items too.
Clippers
Comb
Hairbrush
Toothbrush
Blow dryer
Shaving stick
Hair straightener
Nail clipper/ nail cutter, etc.
Read also: How to apply for TB test for UK visa from Ghana
Other things to come with to the UK from Ghana
Cash!
You may need to wait for 3 days or more before you get a debit card when you get to the UK. You may need some cash before then. You can open a bank account from home and receive your debit card within 3 days (or less) with Monzo. I recommend you create a bank account with Monzo when you come to the UK. The bank also has great customer service.
Bank card
Some Ghana bank cards work in the UK too. You can ask your bank if you can use your card for transactions before traveling.
Wigs
You will most likely not make your hair as often as you used to in Ghana because making hair in the UK is expensive. Wigs will help you look good pending when you are ready to make your hair.
Attachments
Attachments are sold in the UK, especially in African stores/ supermarkets. But buy two/ three when coming so you don't have to spend much when you want to make your hair for the first time in the UK.
Pictures
You'll be far away from home. Having pictures of your loved ones can help you stay connected to home whilst you are in the UK.
Bags: handbag, purse, school bag, etc.
How much cash can I carry to UK?
You can come with as much cash as you want. However, if it's up to £10,000 you must declare it when you get to the airport.
What to prepare when travelling to UK
Transportation
You can save some money by booking your flight tickets a long time ahead of your preferred departure date.
Before you leave for the UK, it helps to make arrangements on how you will get to your accommodation from the airport if no one will be coming to pick you. You can use the coach or train. If you are traveling with your family and have a lot of bags, use the train. The coach has a luggage allowance limit per passenger.
Accommodation
This goes without saying, right? Lol. If you'll be staying in an Airbnb, hotel, or any other rented property, make your reservations early.
Feeding
If you have plans of cooking when you come to the UK, it helps to come with some food stuff. You can buy the local foodstuff you are used to in Ghana in the UK, but coming with some will reduce the things you have to spend on when you arrive the UK.
Budget
If you don't have the habit of budgeting already, you must start developing it even before you get to the UK. It is easy to spend unnecessarily in the UK because most things are priced in single digits. You may not see how spending £1, £2 or even £0.50 can be a problem until you are almost penniless before the end of the month.
Read also: Things to do after you arrive the UK to study.
Frequently asked questions related to things to pack when traveling from Ghana to the UK
How many bags can I carry on a plane to UK?
This would typically depend on the airline you are traveling with, so confirm with them please. I travelled with Qatar, and I was allowed 2 hold baggage (maximum of 23kg each) and 1 hold baggage. If I carried anything more than these, I would have had to pay for the extra.
Related article: How to prepare when going to the UK from Nigeria.
Things to carry when traveling to UK as a student
When traveling to the UK as a student, in addition to the basic/essential things you need such as your student visa, clothes, food stuff, laptop, charger and other allowed electronic devices, etc., go with your school documents- both the documents you submitted to the school while applying and the documents you received from the school after you received admission. This would typically include your transcripts, school certificate, offer letter, admission letter, and Confirmation of Acceptance for Studies letter.
Conclusion
Preparing to travel to the UK can be overwhelming, especially if it is your first time. Arranging the required documents, doing your medical tests, applying for visa, packing, etc. You can use this article as a packing list. I trust it will ease some of the stress that comes with thinking of what to pack when traveling from Ghana to UK.
Mema wo tiri nkwa!