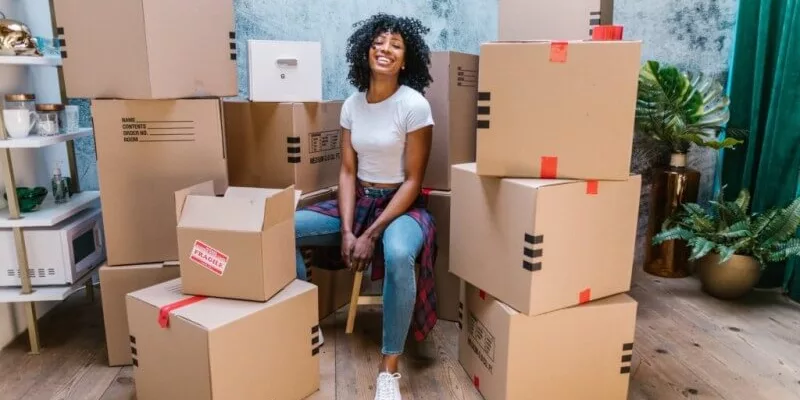 Based on my experience and statutory requirements, below are things to do after you arrive the UK to study.
UK Arrival Guide for International Students
Download the UK arrival guide for international students checklist here: UK arrival guide for international students checklist
Collect your BRP
Your BRP (Biometric Residence Permit) is the first document you need to collect upon your arrival in the UK as an international student because you'll need it to apply for other things. As a student, your school would most likely encourage you to put your school as your BRP collection point. But you can also pick it from the post office. You should find an ACL code to use for your BRP collection point during your entry clearance application (visa application) on your CAS. If you are coming with dependents, you can also pick their BRP from your school.
I had to book an appointment in advance via my school's student portal before I went to collect mine at my school's student centre. I don't know if all schools require that you schedule an appointment in advance. When going to collect your BRP, go with your passport or the travel document that has your visa vignette sticker.
Complete your enrolment
After collecting your BRP, the next thing to do after you arrive the UK to study is to complete your enrolment. Depending on your school, you may be able to complete this process online or you may have to do it in person in school. Without completing your enrolment, you may not have access to your school's IT and a couple of other services your school offers.
Collect your Student ID card
Once you have enrolled, you can now request for your student ID card. Again, different schools have their student ID application process and delivery methods. Some schools will deliver it to your address, while others will require you to come and pick up your ID from the school. So, find out how you can collect yours via your school's website.
Your student ID can be used to access buildings in your school and for making payment. In my school, Sheffield Hallam University, you can top up your Student ID card and use it to pay for certain services within the school. Outside the school, you can use it to get student discounts on transport services and stores that give student discounts. In this guide to living in the UK as a foreign student, I mentioned how student discounts can save you some money.
Attend orientation
Attending orientation is a good way to meet your course mates for the first time, learn more about your school, your course, and the services you are entitled to as a student. Orientations are usually conducted before classes begin. You have to arrive the UK early if you want to meet up with orientation.
Open a bank account
The first bank account most people open when they get to the UK is an online bank like Monzo and Revolut. That's because the process is easy and straightforward. The first bank account I opened was with Monzo bank, and my card was delivered to my address in 3 days. You can use my referral link to open yours and we'll both get £10. Just tap here to start the process.
But I also recommend you open a traditional bank, i.e., a bank with a physical presence. Following COVID-19, most banks are doing what they can to reduce physical interactions. Hence, some banks require that you start your account opening application process online and only visit a branch to verify your identity. Some even make you complete the whole process, including ID verification process, online. Then all you need to go to the bank to do is to activate your ATM card using their ATM.
But before you open your account, you need a phone number. This brings me to the next point…
Sim card
A sim card is probably the first thing that you should get once you get to the UK. You can get a sim card at the airport. However, if you'll be buying a sim that requires you to have a contract, I recommend that you google the networks that have the best coverage in the area you will be living when you get to the UK. Otherwise, buy a prepaid sim. Some networks have better coverage in certain locations. When I got to the UK, the sim card I bought did not have a good coverage where I was living. But it had good coverage in city centre and a couple of other places. So, I did not enjoy quality network service at home. I had to change my network provider eventually.
Before signing a contract with a sim provider, read the terms and conditions carefully. I signed a 2-year contract with the first network I bought when I got to the UK, but I switched network before 2 years elapsed and they made me pay for the remaining months on my contract even though I was not using their services anymore. This probably explains why people prefer the prepaid option.
Apply for your NI
NI is an abbreviation for National Insurance, and it is used to calculate how much tax you on your earnings you should be paying. Potential employers will ask for your NI during your job search/ job application process. You'll need your passport and BRP to apply for your NI, and you can read up on how to apply for your NI here.
Apply for your DBS certificate
Another document most employees request for during the recruitment process is your Disclosure and Barring Service (DBS) certificate. Some employers apply for this certificate themselves on behalf of the employee, while some require that you apply for it yourself and submit it to them. There are different types of DBS, and the type you have to get could depend on the job you want to apply for.
Register with a GP surgery
You shouldn't wait till you need a medical service before you register with a GP surgery. You cannot just walk into any hospital (except private hospitals, perhaps) when you need medical attention without registering first. So it's better you register with your GP before you need medical attention. You can find the GP surgery closest to you that you can register with by checking the NHS website. You can start and complete the registration process online.
As a student, your school may have a GP for its students. You can choose to register with that GP or anyone close to where you reside. When you need medical service, you can go to that GP or to your school's medical centre.
If you need to visit your GP surgery, you'll need to schedule an appointment either online or via a phone call. But, if you feel you need to receive medical attention before the available date you can get, you can walk into any NHS centre.
Get a railcard
Getting a railcard will save you a lot of money especially if you commute to school via train. If you have to commute to school or work from a different city, I recommend you get a railcard. It will help you save 1/3rd of your ticket fee. At the time of writing this article, a railcard cost £30. You can get a railcard at any train station. You'll have to take the application form to your school to sign it, then return it to the train station to complete the application process.
Questions people also ask related to things to do after you arrive the UK to study
Do I need a return ticket to enter the UK as a student?
No, you don't need a return ticket to enter the UK as a student. A one-way ticket is fine.
Can I leave and re-enter UK with Student Visa?
Yes, you can. However, before traveling you need to request for permission from your school as your school is your sponsor. Secondly, travel with your BRP.
When should I arrive the UK as a student?
If your course is a 6-month course, or less, you can come to the UK one week before the start date of your course. If it's more than 6 months, you can come a month earlier. Coming before your course starts will give you enough time to settle down and acquaint yourself with your new environment. Some people even get a job before their course starts if they come in early.