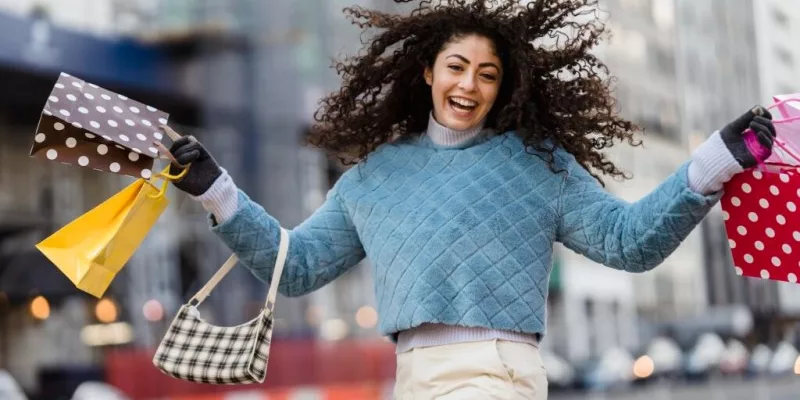 If you are looking to save some money in the UK (and who isn't, especially now that the cost of everything is going up!?) getting things for free could be of great help. Based on experience and feedback from a couple of friends, I have compiled a list of places to get things for free in the UK. 
In case you are already wondering if the things you'll find on these websites will be good because they are free, the answer is, yes. In fact, you can also find brand new items on these websites. Most times, people who give out their stuff for free want to declutter or carry less load when relocating. 
Read also: Things to pack when coming to the UK from Nigeria
Where can I find free items in the UK?
Facebook Marketplace
Yes, the same Facebook Marketplace you know. People give out free stuff on Facebook marketplace. From household appliances, to clothes, accessories, hair products, etc. Some of them could be pre-used items to brand new items. You can watch the video below to learn how to find free stuff on Facebook Marketplace.
However, the challenge with using Facebook Marketplace to scout for free stuff is that not all items listed as free are free. Some people advertise their products as free for click bait. So even when you find something advertised as free, ask the vendor if it's really free before going to pick it up. 
You can get free food stuff and household items on Olio. Olio partners with supermarkets to reduce food waste. To get free stuff on Olio, you'll have to download the app and sign up first. You can find their app on your app store. It's free. When signing up, you will see a page requesting donations to support the work they do. It is not compulsory. It is just a donation request, which you can skip (if you don't want to make a donation).
You can also borrow items on the platform and request for what you want. 
Freegle is another great website where you can get free stuff in the UK. Like Olio, people advertise what they have, and people who need what they have can request for it. It is easy to use. To find free stuff for pick up around your location, it's advisable to put your location before searching for what you want.
Freecycle's mission, just like other platforms I have so far discussed, is to reduce waste in the UK and other countries they operate in. On freecycle, you can find things posted both within your location and areas near you. 
I think Trashnothing and Freegle are affiliated or somehow related. Anyhoo, you can also get free stuff on Trashnothing. The last time I checked, I saw tea bags, breast milk pump, ladder, shoes, drawers, battery operated whisk, cathouse and several other household items advertised there. I also saw free plants advertised. It shows there are many things you can find when you browse their website.
Read also: Things to do after you arrive the UK for studies
Conclusion
When you find something you like on any of these places to get things for free in the UK, you'll have to discuss how you can pick up the item with the person that advertised it. Some people may want you to come to their house (or elsewhere) to pick up the item, while others wouldn't mind driving to yours. Whatever arrangement you make, I'll advise you to also be security conscious. If you can meet in a public space, that'll be great. 
Are there other places you have gotten things for free in the UK before? Please share in the comments section below.