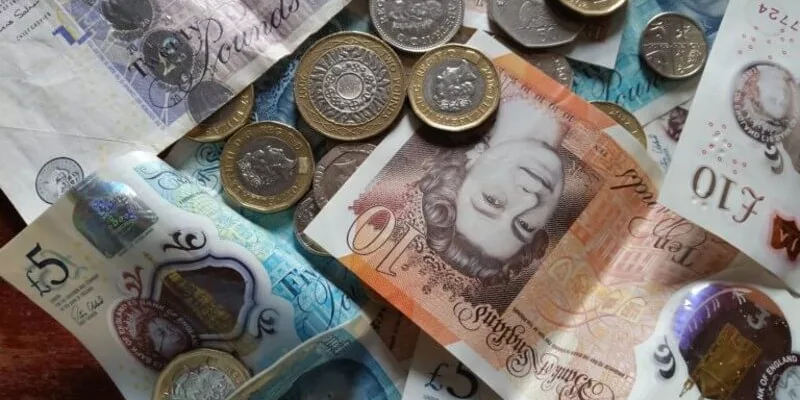 The major problem students have with saving money is that combining studies with work is tedious. As a result, most students work less so they have time for schoolwork. International students on student visa have even less option as their visa restricts them to work for only 20 hours per week during term time. The minimum wage in the UK is approximately £11/ hour, and this is what most students earn. This means that in a month, students who are restricted to working 20 hours/ week earn roughly £900. The average monthly cost of living for students is about £1,000. This could even be more for students living in expensive cities like London, Oxford, Brighton, Winchester, etc. So, with an average monthly income almost equal to the cost of living, what is the best way to save money as a student in the UK?
In this article, I am going to answer this question by sharing some tips that have helped me save money as a student in the UK. I am sure they will help you too.
What is the best way to save money as a student?
Budget
Budgeting is always the first step to saving even for non-students.
Allocate your expected income to specific expenses even before it hits your account. If you do not make a budget before your money comes in, you will spend it on less important things.
While budgeting, prioritize saving and basic expenses like rent, utility bills (if your rent is not bills inclusive), school fees (if you have not finished paying your fees), phone bills, transportation, food and groceries, and insurance.
Track your expenses
Tracking my daily expenses was a habit I was used to even before I started studying in the UK, but I stopped doing that when I came to the UK, and I don't have any good reason for that.
I had to resume tracking my expenses when I noticed that I was almost always out of money before the end of the month. I'm not a spendthrift, so I seriously needed to know what was wrong! Tracking my expenses helped me realize that I was spending a lot on junk and shopping a little too much. So, I cut down drastically on junk by taking food from home when going out and shopping only within my budget.
Tracking your expenses will help you make an informed decision on how to manage your money better.
Save
The only way you can save money as a student is by actually saving.
Save a percentage of your weekly/ monthly income before spending on/ paying for any thing. It could be as little as 10%. Saving is a matter of discipline. I understand that saving may seem hard when your salary is not high. But if you don't learn how to save on low income, it won't be any easier when you start earning your desired salary.
Tracking your expenses, cutting off unnecessary expenses and budgeting will help you do much with the money you will have left after saving.
I have a Monzo* account and I use a feature on the app called 'Pots' to save. You can create a Pot for different purposes and earn between 3.05% – 5.47% annual interest on your savings- depending on the type of Pot you choose. If you don't have a Monzo account, open yours today. It takes between 10 – 15 minutes to open one and the whole account opening process is online.
You'll get a £5 sign up bonus if you use my referral link: https://join.monzo.com/c/r21ww4s to create your account.
You can also segment your budget using Pots. Just create a Pot for different expenses.
* Monzo is an online bank. It operates like a traditional bank. So beyond using Monzo for saving and budgeting, you can use it for your daily financial transactions.
Look for the cheapest accommodation option
Whilst several factors contribute to our monthly recurring expenses as students, rent takes the bulk of it.
Before renting, consider if it will be cheaper to rent a student accommodation in a school hall or purpose-built student accommodation (PBSA), or if it will cost less to rent privately. The rent on most private accommodation options seem less but by the time you add utility bills and the cost of transporting yourself from home to school, you will realize it could be cheaper to rent a student accommodation.
Most student accommodations are bills inclusive and are close to school. Most private accommodations are not.
Take advantage of student discount
Students get a discount on so many things. From transport fares to beauty shopping, clothes, streaming subscriptions, gadgets, fast foods, network service, health and fitness offers, hotel booking, etc. Just make sure you have your student ID with you when shopping in case the store offers student discount.
If you are shopping online, you can get discount codes from sites like StudentBeans, UniDays and Totum when you register on them.
Loyalty schemes
Some stores do not offer student discounts, but they have loyalty schemes that you can enjoy.
With loyalty schemes, you get points after each purchase you make from the store. When your points have accumulated to a certain amount, you can redeem it by getting a discount or a free item on your next purchase- depending on how the company's loyalty scheme works.
Take advantage of the financial support provided by your school
Most universities in the UK (if not all) support their students financially through grants, scholarships, cost of living support, coffee coupons, shopping vouchers, etc.
You can save some of your money by applying for any of these opportunities if you are eligible.
Look out for stores that offer the lowest prices
According to several reports, Aldi, Lidl, and Asda are the cheapest stores in the UK. From my shopping experience, I can confirm that Aldi offers the lowest prices on a lot of items. Poundland also offers low prices on a lot of household essentials, snacks, and toiletries.
However, I have bought some products at a lower price in less popular stores. So, compare prices when shopping- especially when shopping for items that you buy recurringly.
Shop for free
There are a couple of websites you can get things for free in the UK from. Items ranging from household appliances, to gadgets, tools, furniture and even food stuff are advertised on these websites. Instead of buying some of the things you need, you can check out such sites first to see if you'll find someone that wants to give out what you want to buy.
Read also: 5 places to get things for free in the UK.
How to save money as a student in UK on transport
Transportation is another expense that puts a dent in the pocket. Below are a couple of ways you can travel cheap as a student.
Book your travel tickets early
When you book tickets close to your departure date, you spend more. So, plan your trips weeks or even months ahead so you can spend less. I'll also advise you to go for flexible tickets so you can reschedule your trip at little or no extra cost if you have to.
Get a railcard
With a railcard, you get 30% discount off train fares. The process for getting a railcard is simple. You can visit any train station to get yours.
When I wanted to get mine, I went to the train station and told the customer service personnel that I needed a student railcard. She asked my age, so she'll know what type of railcard I was eligible for. (There are different types of railcards for different age categories.) She gave me a form which I had to fill, stamp in my school, and bring back to the station with a passport photograph.
You can get a digital railcard or a physical one. I got a physical railcard and I paid £30 for it. The £30 was for one year. You could get yours for less than £30 if there's an on-going promo, or if you apply for a digital railcard online and get a discount code from StudentBeans.
A railcard is particularly advantageous to people who travel to other cities by train regularly.
Get a coach card
A coach card works like a railcard. With a coach card, you get discounts on coach fares. On certain days of the week, you could even purchase a return ticket to anywhere in the UK for just £15! I think it is only National Express that offers coach cards, and it costs £12.50/ annum.
Get an oyster card if you live in London
A student Oyster card saves you 30% on adult-rate travel cards, bus, and tram fares. It has its pros and cons. Please click here to familiarize yourself with how the card works so you know if it will be worth getting one for yourself.
Sim bills: the silent pocket driller
Consider getting a pay-as-you-go sim instead of a contract sim. Ofttimes, people pay for more data than they use. That's a waste of money. With a pay-as-you-go sim, you only pay for what you use, and you could easily switch to another network provider if you are not satisfied with the service you are receiving.
One thing I regret doing because of how much it cost me, was getting into a contract with the initial service provider I chose. They had very poor coverage, so I had to switch networks before my contract elapsed. As a result, I had to pay a penalty fee equal to the sum of the monthly fee for the months I had left on my contract.
If I opted for a pay-as-you-go sim deal, I would have switched networks at no extra cost.
Prepare your meals
Eating out regularly is an expensive lifestyle. You'll spend remarkably less on food if you prepare your meals. If you don't know how to prepare your favourite meals, you could learn how to on YouTube.
Frequently asked questions on how to save money as a student in UK
What is the 50 30 20 rule?
The 50 30 20 rule is a budgeting framework that suggests that 50% of your income should be assigned to essential expenses (such as rent, transportation, feeding), 30% to your wants (ex: entertainment) and 20% to savings and repaying your debts.
How much does the average student have in savings UK?
According to Money.co, the average student in the UK has £1,280 in their savings.
How can a student be financially smart?
Financial smartness is the same as financial intelligence and it simply refers to being knowledgeable and skilled enough to make informed and effective financial decisions around budgeting, saving, investing, etc.
Students can be financially smart by becoming financially literate.
Amongst all the books on financial literacy I have read, The Richest Man in Babylon stands out for me because it provides the most practical guide on how to save, grow money and even clear your debts. You should read it if you haven't.
Conclusion
Budgeting, tracking your expenses, cutting down on unnecessary expenses, taking advantage of financial support and saving a percentage of your monthly/ weekly income are some of the best ways to save money as a student in the UK. Whilst doing these, I also recommend improving on your financial intelligence by reading books written by experienced financial experts.
If there are other tips that help you save money as a student, please share in the comments section below. If you have found this article helpful, please share it with your social network by tapping on any of the social media icons below.