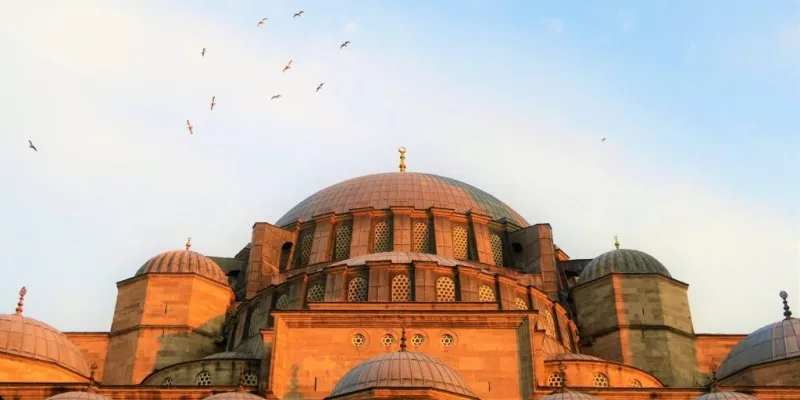 Turkey is an amazing country that is rich in culture and boasts of fairly good weather. If you'll like to work in Turkey you most likely want to know what the average salary in Turkey is. Factors such as profession, experience, educational qualification, and even gender affect salary in Turkey. So the average salary in Turkey is not uniform.
Overall, the average net salary in Turkey is about  ₺7,825 post-tax in major cities like Istanbul and Ankara.  In other cities, it could be lower. 
The average salary of professionals in Turkey 
Across different professions, experience, educational qualifications, and location are typically factors that influence how much a person will be paid. Below are the average salaries you can expect to receive in Turkey according to some professions.
N.B.: Turkey's currency is called the Turkish lira and its symbol is  ₺. As of the time of publishing this article (November 13th, 2022) $1 =  ₺18.57. 
The average wage of a waiter in Turkey
Waiters in Turkey earn an average of ₺ 2,450 monthly, but in Istanbul, waiters earn up to ₺3,865 monthly. However, tips and other financial incentives could add to your take-home at the end of the month.
Teacher
In addition to location and other earlier mentioned factors, your salary as a teacher in Turkey could depend on if you teach in a private or government school, and what school level you teach in: nursery, primary, college, or tertiary. In most cases, private school teachers earn more than government school teachers. 
Teachers in Turkey earn an average of  ₺8,310. University rectors are one of the highest-paid workers in the educational system. They earn approximately ₺33,000. Kindergarten teachers and headmasters are on the lowest and middle part of the rung, earning about ₺4,000 and  ₺10,000 respectively.
English language teachers are one of the most sought-after and highest-paid teachers in Turkey. English language teachers earn up to ₺30,000 monthly. And if they decide to engage in private tutoring or online tutoring, they can earn about ₺275/ hour.
Healthcare practitioners
Healthcare practitioners are one of the highest paid in Turkey. Surgeons, nurses, and general practitioners earn approximately ₺14,540, ₺7,690, and ₺ 21,400 respectively. Chief physicians earn up to ₺21,300 monthly.
Law Enforcement
The average wage of a law enforcement officer in Turkey is approximately ₺4,960/month. Officers earn between ₺2,280 to 7,890  monthly. This pay varies according to skill, gender, experience, and location. For officers in Istanbul, their salary is an average of ₺7,290 monthly.
Construction
A worker in the construction industry in Turkey earns about an average of 4,610  monthly. While it differs according to careers in the industry, the range is from 1,980 to 13,400 per month. A bricklayer doesn't earn the same as a boat builder/ shipbuilder. The pay of a building administrator also differs from that of a site manager. Construction workers in Istanbul, are paid an average of 5,390 per month.
See the table below for the salary differences between professionals in the construction industry
Job title
Average salary (

₺

)

Bricklayer

2100

Boatbuilder/ shipbuilder

3650

Building contracts manager

11,900

Carpenter

3,100

Civil engineer

7,150

Laborer

2,100

Lift technician

2,600

Painter

2,500

Plumber

2,700

Site engineer

6.800
Software Engineers
With software companies such as Microsoft opening a Research and Development center in Turkey and Amazon announcing that it will open a new site in Turkey, the job market may be even more favorable for software engineers in Turkey. 
According to Glassdoor, Software Engineers in Turkey earn an estimated average of ₺16,700 per month. Software engineers in Turkey could earn less or more than this depending on their years of experience, other skill sets, and location.
Data analyst 
As a data analyst in Turkey, you will earn an average of ₺6,970 monthly. The salary range is from 3,700 to 10,600 liras. In Istanbul, data analysts can earn as high as ₺11,850/ month. Like other jobs, the more experienced you are, the higher the salary you can negotiate. you earn.
Administrative and auxiliary services 
Administrative and auxiliary services are one of the jobs foreigners and locals alike can do in Turkey. Working in this sector can fetch you an average of ₺4,650 per month. Like other jobs, experience is a major determinant of how much you are to earn. But the salary range is from ₺2,300 to 10,600  every month. Your job description/ job roles also influence what you will be paid. 
See the table below for the average salary in Turkey for people working in different administrative roles.
Job title
Average salary (

₺)

Administrative assistant

4,500

Receptionist

4,000

Clerk 

2,700

Secretary

3,900

Executive Assistant

4,500

Librarian

5,000

Office assistant

2,900

Operations analyst

8,360

Personal assistant

4,350

Project administrator

6,940
Information Technology (IT) 
Information Technology is one of the highest-paid industries in Turkey. It recorded the highest annual average gross earnings in 2021. The average salary in Turkey for a person working in this sector is around ₺7,860 monthly. Entry-level IT personnel can expect to be paid ₺4,100, while experts go home with about ₺12,800.
Computer programmers earn up to ₺12,500, while web developers earn an average of ₺10,500. System administrators also earn a decent pay of ₺10,300.
Marketing
As a Marketer in Turkey, you will earn an average of ₺8,880 monthly. The salary range for marketers typically falls between ₺4,080 to ₺14,600 monthly.
If you'll like to explore cities in the UK, Leeds is a wonderful option and you should check out this guide on Living in Leeds.
How does education affect salary in Turkey?
Educational qualifications and certifications influence monthly salary. A higher educational qualification oftentimes equates to higher pay (although it equates to more tax as well). 
Thus there is a wage gap between a university a high school certificate holder, and a degree holder. Across different sectors, workers with diplomas earn 16.8% more on average than those with high school certificates. Those with a Bachelor's Degree earn 24% more than diploma, or high school certificate holders. For Master's degree holders, their pay is 29% more than  Bachelor's Degree holders. A doctorate holder who is doing the same job as a master's degree holder earns 23% more on average.
What kind of jobs can foreigners do in Turkey?
Some jobs are off-limits to foreigners in Turkey. You cannot become a lawyer, public prosecutor, judge, notary public, surgeon, dentist, pharmacist, midwife, nurse, or even a Director of any Private Health Institution. You are also, prohibited as a foreigner from working as security personnel, captain, or engineer. The legal, medical, and mining sectors are totally out of bounds from foreigners. While this list is long already, there are still a lot of jobs you can earn a living as a foreigner in Turkey. Jobs like teaching, IT, marketing, babysitting, customer service, tour guide, translation, editing, domestic service, sales, administrative support, etc. 
Teaching English is probably the easiest and most profitable job for foreigners who know how to communicate in, and teach English. English tutors are in high demand in Turkey. As one, you can earn over ₺250/hour. 
Before you start scouting for jobs, ensure you get the necessary permits required for it to avoid getting into trouble with authorities. Also, work on learning Turkish as knowledge of how to speak Turkish will help your job search, especially in the local companies.  
People also ask
What is the average annual income in Turkey?
The average annual salary in Turkey could be anywhere from ₺94,000 – ₺227,000. Keep in mind though that salaries in Turkey vary according to jobs. How much you earn in your career in Turkey depends on your specific job title and location. For cities like Istanbul and Ankara, the pay for a particular job is higher than what others pay in lesser cities for the same job. However, the cost of living is also high.
Do men and women earn equally in Turkey?
There is a gender wage gap between men and women in Turkey. Men earn higher than women irrespective of educational qualifications. As disclosed by the Turkish Statistical Institute (TurkStat), men earn an average sum of  ₺50,297, while women earn ₺46,208 yearly as gross earnings. That's a 15.6% wage gap between both genders.
What is a good salary to live in Turkey? 
The cost of living in Turkey depends on where you wish to live and the living standards you want to maintain. A family of four would need about ₺23,397 monthly excluding rent. While a single person would require ₺6,674 without rent. For Istanbul, you will need to be earning about ₺10,000 monthly excluding rent to be comfortable. 
What is the minimum wage in Turkey?
Following the declaration of Turkey's president, Tayyip Erdoğan, the new net minimum wage in Turkey is ₺5,500- a 30% increment from the ₺4,250 it used to be. 
Conclusion
Your average salary in Turkey will typically be influenced by your industry, where you work, your experience, and your educational qualifications. You can always improve on these factors and add a new skill to your existing skillset if you identify opportunities where new skills will help you earn more.  Remote and freelance job opportunities have also become popular in Turkey. This offers people the opportunity to make more money on the side.