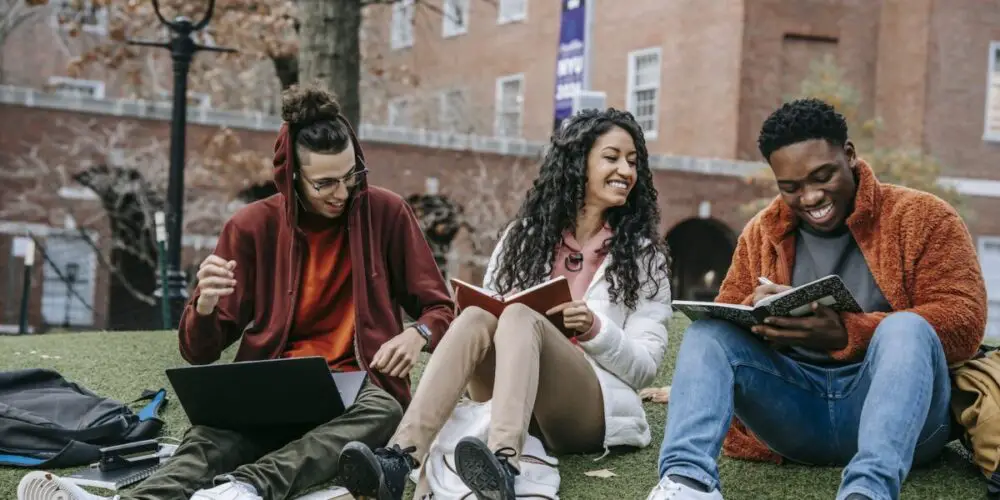 The United Kingdom is one of the best but most expensive countries to get a university education from in the world- especially for international students. Except you get a scholarship, you are going to spend thousands of pounds to fund your education. This is why international applicants are always on the lookout for scholarship opportunities or the cheapest universities in the UK for international students.
If you are an international student looking to study in the UK and you'd like to know the most affordable universities to apply to, including universities that don't require IELTS, you'll find this article super helpful.
Top 10 Cheapest Universities in the UK for International Students
S/N
University
Average Tuition Fee
1.
The University of Stirling
£15,510
2.
Teesside University
£11,750-£18,000
3.
Leeds Beckett University
Undergraduate £14,000.

Postgraduate £16,000.

4.
Leeds Trinity University
£12,500
5.
University of West London
£13,000
6.
London Metropolitan University
£12,500
7.
Middlesex University
£15,100
8.
University of Cumbria
£13,575
9.
University of Bolton
£13,550.
10.
University of Hull
£7,850
P.S.: The table above only provides the average and not the exact cost. The cost of studying your course may be higher or lower. So please consult the school's website for the exact cost of studying your preferred course.
Read also: Factors to consider before choosing a university in the UK.
Despite its reputation as one of the best universities in the UK, the University of Stirling offers remarkably affordable tuition to international students. The school, which is in Scotland, prides itself in excellence and innovation. It is an outstanding university with roughly 18,000 students from over 140 countries globally. Notwithstanding its size, the university offers a diverse range of courses. It also provides flexibility in terms of learning arrangements- with options for both online and on-site MSc. courses.
Undergraduate classroom-based courses are priced at roughly above £12,000. While a good number of post-graduate courses cost less than £14,000.
Since its establishment in 1930, and attaining university status in 1992, this institution has achieved both national and international recognition. Situated in Middlesbrough, the university's mission centres on equipping students with practical skills for employment using the latest educational tools.
For full-time undergraduate programs for international students, the standard fee is £15,000. Postgraduate studies' costs vary depending on the specific program and duration. For instance, a part-time distance learning research degree costs £5,875. A standard full-time one-year master's program is £15,000.  On average, the tuition fee falls within the range of £11,750 to £18,000.
This university is not only budget-friendly but also situated in one of the UK's finest urban centres: the vibrant city of Leeds. Leeds offers employment opportunities, exciting nightlife, affordable housing and dining options, excellent shopping venues, and an abundance of outdoor activities for entertainment. Leeds Beckett University has a significant educational objective: to cultivate highly employable students with exceptional skill sets. Through partnerships with various companies and organizations, they enhance the employability prospects of their graduates.
It may be helpful to know that Leeds Beckett University accept students with study gaps. The school has garnered recognition, ranking among the top 50 institutions in the UK based on the 2023 National Student Survey. Tuition fees for most undergraduate courses for international students are around the £14,000 mark, while most postgraduate programs are about £16,000.
As per the 2023 Graduate Outcomes report by HESA (Higher Education Statistics Agency), 95% of Leeds Trinity University graduates gain employment or admission to further their studies within 15 months of graduation. That gives credence to the quality of education they provide, if you ask me.
In this school, most international undergraduate students pay £12,000 annually while most postgraduates courses are just about £500 costlier.
Cheapest universities in London for International students
The average cost of getting an MBA from the University of West London is £13,800. Undergraduates do not pay more than £13,000 on annual tuition fee for most programs.
London Metropolitan University was set up in 2002 following the merger of London Guildhall University and the University of North London. It has quite a rich history that dates to the 19th century. The university is divided into six schools:
The School of Art, Architecture and Design
The School of Human Sciences
The School of Social Professions
The School of Social Sciences
Guildhall School of Business and Law
The School of Computing and Digital Media
They offer various courses in these different schools. The average tuition fee for international students is £12,500.
Middlesex was founded in 1878 as St. Katharine's College originally but merged with numerous smaller universities. Tuition fees in MDX (as it is popularly called) offers both distant and in-person learning opportunities.
Online courses start from as low as £8,000, while the average of post-graduate courses for international students in £15,100. You can visit their website to find out the exact cost of your preferred course and funding opportunities.
Cheapest Universities in the UK for International Masters Students
This research university is in Carlisle, North-west of the UK.
Students at the University of Cumbria say they like the university because their lecturers are extremely helpful, they can easily access any extra support they need, and they found the modules they were taught in class up to date and relevant. So, it's safe to say that you will be signing up for quality education by enrolling here.
It currently offers that same tuition fee of between £13,575 and £16,400 to both graduate and postgraduate international students.
The university puts a lot into providing students with all the support they need to thrive including one-on-one mentorship.
One of the reviews I read about this university highlighted how it is dedicated to its students, and goes the extra mile to ensure they adapt to the curriculum and succeed holistically- not only academically. Another student said attending the University of Bolton is the best decision she ever made! This goes to show the quality of education and service you can expect to receive while studying here.
Using an inclusive adaptive approach, the University of Bolton offers a wide range of courses to postgraduate students in Education, Accountancy, Biomedical and Medical Engineering, Crime and Criminal Justice, etc.
Most of the tuition fee for master/postgraduate programs for international students starts at £13,550.
University of Hull is one of the oldest universities in England. Like other universities discussed, it is a great university to choose to further your education in. The average cost of studying here for international students is £7,850.
Cheapest university in the UK for International students without IELTS
While IELTS is a common requirement for international students to gain admission in most universities in the UK, there are a good number of universities that do not require it. Below is a list of 4 of the cheapest universities in the UK that do not require IELTS from international students.
University of Bristol
The average tuition fee for international students is £14,000 yearly. Of course, tuition fee varies according to the programme and degree.
London South Bank University
Undergraduate studies for international students start from £15,400, while post-graduates studies cost an average of £16,400.
International students in Sheffield Hallam pay an average of £13,800 to get a degree.
Northumbria University
This is one of the most diverse universities in the UK with students from over 140 countries. Annual tuition fees for undergraduates cost an average of £17,500. Post-graduate studies cost about the same as well.
N.B.: While applying, bear in mind that UK universities that do not ask for IELTS request alternative tests or documents to prove your proficiency in English language. Check the institution's official website to find out the right information and avoid mistakes.
Frequently Asked Questions
Is there a way I can lower my tuition fee as an international student in the UK?
Your best bet is a scholarship.
Most universities in the UK assist their students shoulder the cost of living and sort their school fees through scholarships, grants, and bursaries. Some schools also give exclusive discounts to certain applicants of certain nationalities. For example, as a Commonwealth student, I was given an automatic discount of £2,000. I'd advice you to look out for such funding opportunities from your school.
Why is the UK so expensive for international students?
Asides tuition fees, Immigration Health Surcharge, cost of living, visa application fees and unfriendly currency exchange rate add to the financial strain on the pockets of international students looking to study in the UK.
Am I supposed to make a one-time payment for the fees?
If that's what your school demands, then yes. However, from my experience and research, most schools allow you pay your school fees on instalments.
Are there free universities in the UK for International students?
No, there aren't.
Why is studying in the UK attractive to students from around the world?
Because UK certificates are globally recognized, it is not difficult to get admission, students can work while studying, and (until recently), immigration policies are (were) immigrant friendly.
Is Canada or the UK cheaper for international students?
Canada is cheaper for international students. Tuition fee and cost of living cost less in Canada.
What is the minimum cost to study in the UK for international students?
The minimum cost to study in the UK for international students depends on the university, the course of study, and the location. On average, tuition fees for international undergraduate students can range from around £10,000 to £38,000 per year. Additionally, students need to budget for living expenses, which can vary based on the city and lifestyle, generally estimated at around £12,000 to £15,000 per year. This makes the total minimum cost, including tuition and living expenses, around £22,000 to £53,000 per year.
Do you have any other questions related to the topic of cheapest universities in the UK for international students? Please ask in the comments section below.
Good luck with your school applications.